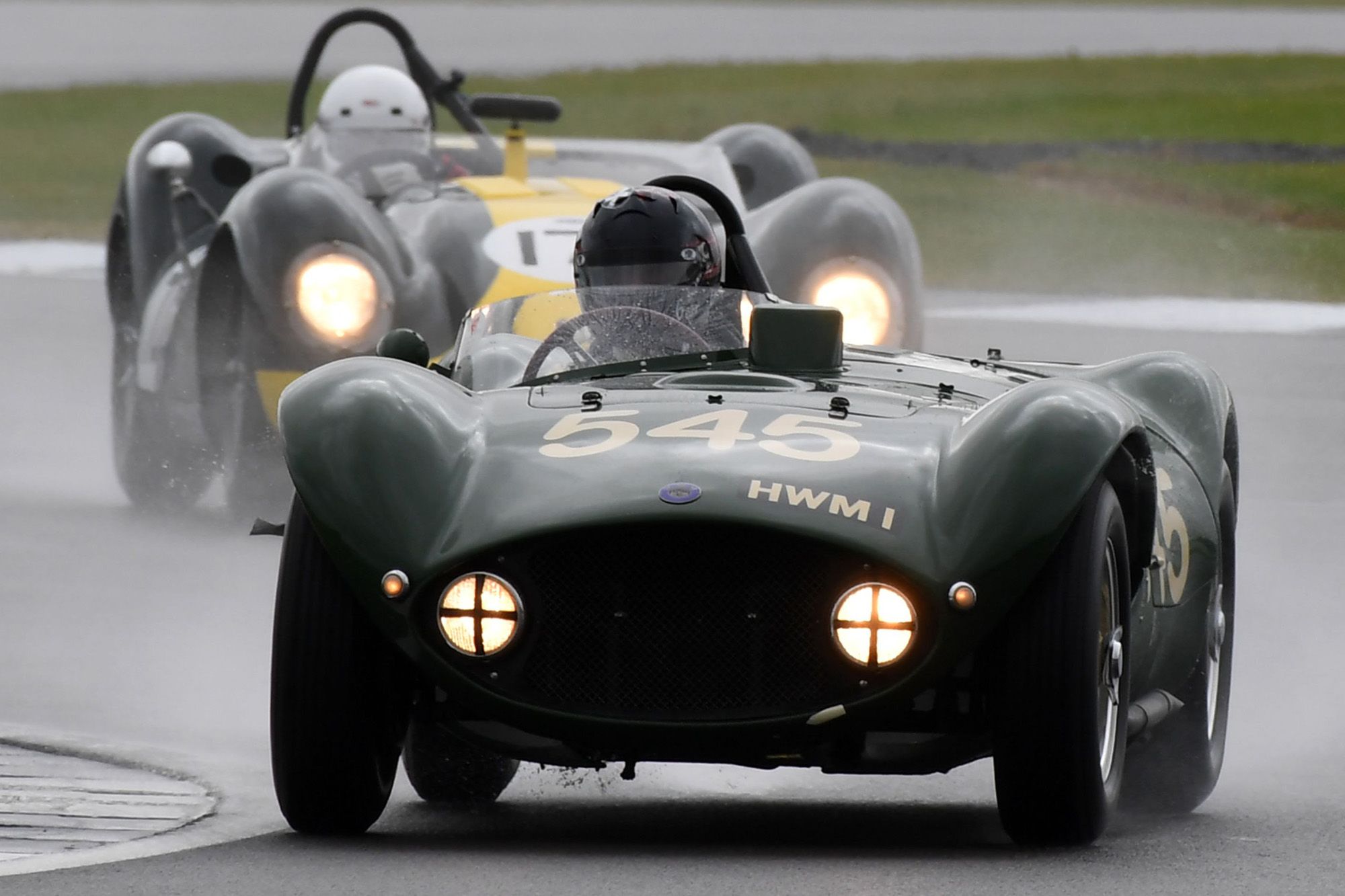 Silverstone Classic 2021 - Woodcote Winners
A brilliant drive from Martin Stretton and Gregor led to an exhilarating race that all came down to the last breath. Dubbed the greatest contest seen in the pre-56 trophy's history, the epic three-way battle was decided in the final corner with less than a second between the top three when the chequered flag fell. Gregor managed to hold off Blakeney-Edwards in the charging Cooper Jaguar and Grant-Peterkin in another HWM Jaguar to cross the line for HWM1's second Woodcote trophy win of the year.
Click to watch the Woodcote Race
Podium in RAC TT Pre-63 GT
A truly remarkable drive from Gregor and Chris Ward from 13th to 3rd in the Royal Automobile Club Historic Tourist Trophy Pre-63 GT.
Gregor and Chris had their best four-lap times of qualifying expunged for exceeding track limits, thus were bumped to 13th and faced a herculean climb to the podium. Gregor worked hard to make his way through a crowded back of the field into 7th. Unfortunately, Chris was held up by the safety car but after a last gasp push in the final lap managed a stunning podium finish. Their efforts won them 3rd overall and first in their class.
Click to watch the Pre-63 GT Race
The weekend was rounded off in the downpour with Gregor and Christoff bringing the E-Type home with a 4th in class finish.
Thanks to Motor Racing legends for putting on such an amazing weekend and thank you Valley Sport and Brazell Engineering for all their hard work and support.
Click to watch the Commemorative E-Type Race