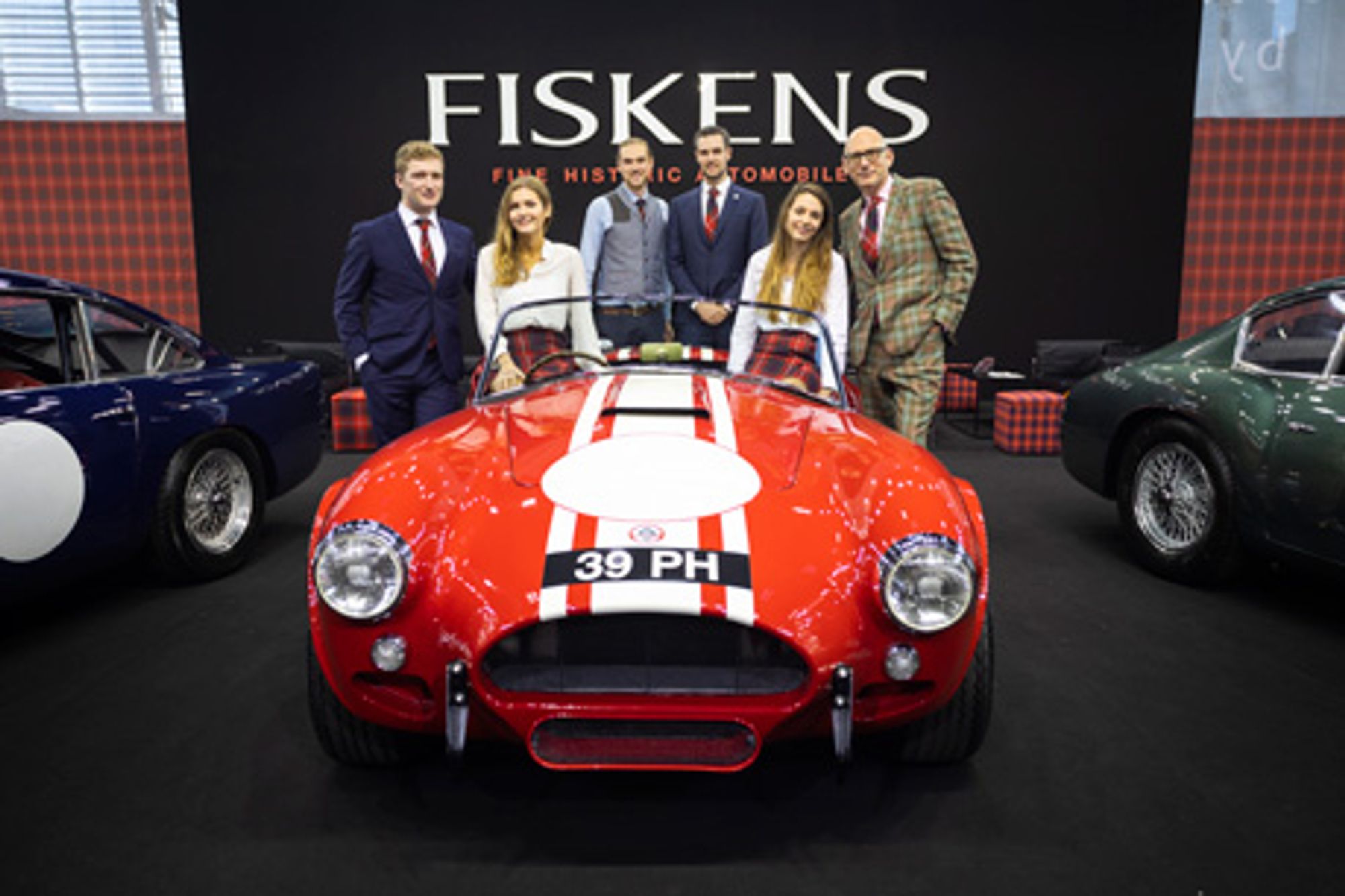 It's been a busy couple of weeks since we returned from Retromobile and we have been diligently following up with the many enquiries we got over the 5-day show. We were buoyed by visits from a large number of Fiskens' clients – old and new – who visited the show to see the greatest cars of all time, many on offer publicly for the first time.
Our 12 new consignments and 2 cars on display were the talk of Paris and we certainly attracted a lot of interest from the motoring media with comments that our stand 'stole' the show! We engaged with many enthusiasts on social media and we hope that everyone felt they got a bit of the Fiskens magic that rubbed off the stand during the week(!)
Gregor Fisken comments; "Retromobile is always a momentous occasion for Team Fiskens. I am deeply proud of all the efforts of my team and felt our stand spoke for itself at the show. There were an unprecedented number of people attending this year and we believe this huge interest demonstrates that the market for the best historic automobiles remains healthy, two of the consigned cars are under offer with more to come. We believe Salon Retromobile to be the ultimate season opener and this year was no different."
Please see below a few images of the stand at the show and for full highlights of the collection including the 1961 Aston Martin DB4 GT Zagato, 1958 250GT LWB California Spyder and the 1972 Ferrari 365 GTB/4 Daytona Competizione. Please also check out our full 2019 Retromobile gallery on our website.