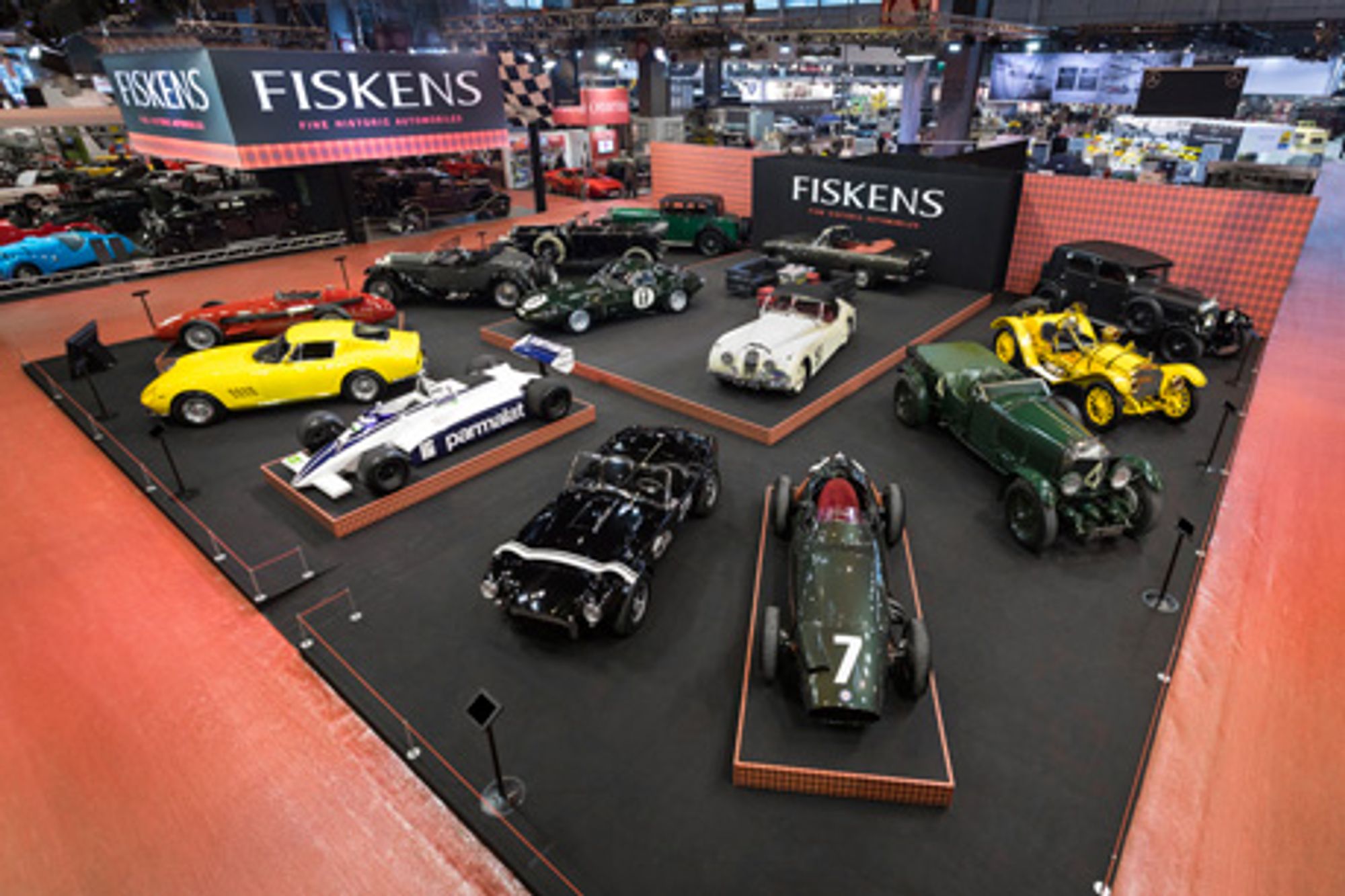 Subsequent sales agreed for further consignments

Significant excitement around the ex-Gordon Murray 1982 Brabham Ford BT49D, believed to be publicly offered for the first time

Huge interest at Salon Rétromobile demonstrates that the market for the very best historic automobiles is both buoyant and healthy
Fiskens, the world's leading specialists in fine historic automobiles, has returned to its London Mews-based home following the team's annual visit to the Salon Rétromobile in Paris. Despite poor weather conditions - including snow - hitting the French capital last week, a large number of Fiskens' clients, both old and new, visited the internationally acclaimed show and viewed Fiskens' 2018 collection. As ever, the Fiskens' stand boasted an eclectic mix of fine machinery, ranging in date from 1912 –1982, spanning seven decades. Interest in the 14 new consignments was very healthy, with the Lowdrag 1963 Lightweight Jaguar E-type '49 FXN', the Brabham BT49D, the 1931 Type 50 Bugatti first owned by the legendary Parisian Fauvist painter, André Derain, and the 1914 Rolls-Royce Silver Ghost, bodied by Kellner, garnering arguably the most attention.
Gregor Fisken said "the unveiling of our Rétromobile consignments has become an 'event within an event' in Paris and I believe that we pulled our best collection out of the bag this year. We always seek to offer the 'best of the best' from the world of historic motorsport alongside the greatest pre and post-war sports cars, and I feel that there was truly something for everyone. The three sales achieved during the show stand testament to the hard work and dedication of the Fiskens team who work tirelessly to deliver what I confidently believe to be the best service in the business. We enter 2018 with optimism and the proven knowledge that there will always be demand for the world's greatest cars".
For those of you unable to join the team in Paris this time, the full collection is now available to view at the Mews. Full details of the Rétromobile consignments can be found by clicking here