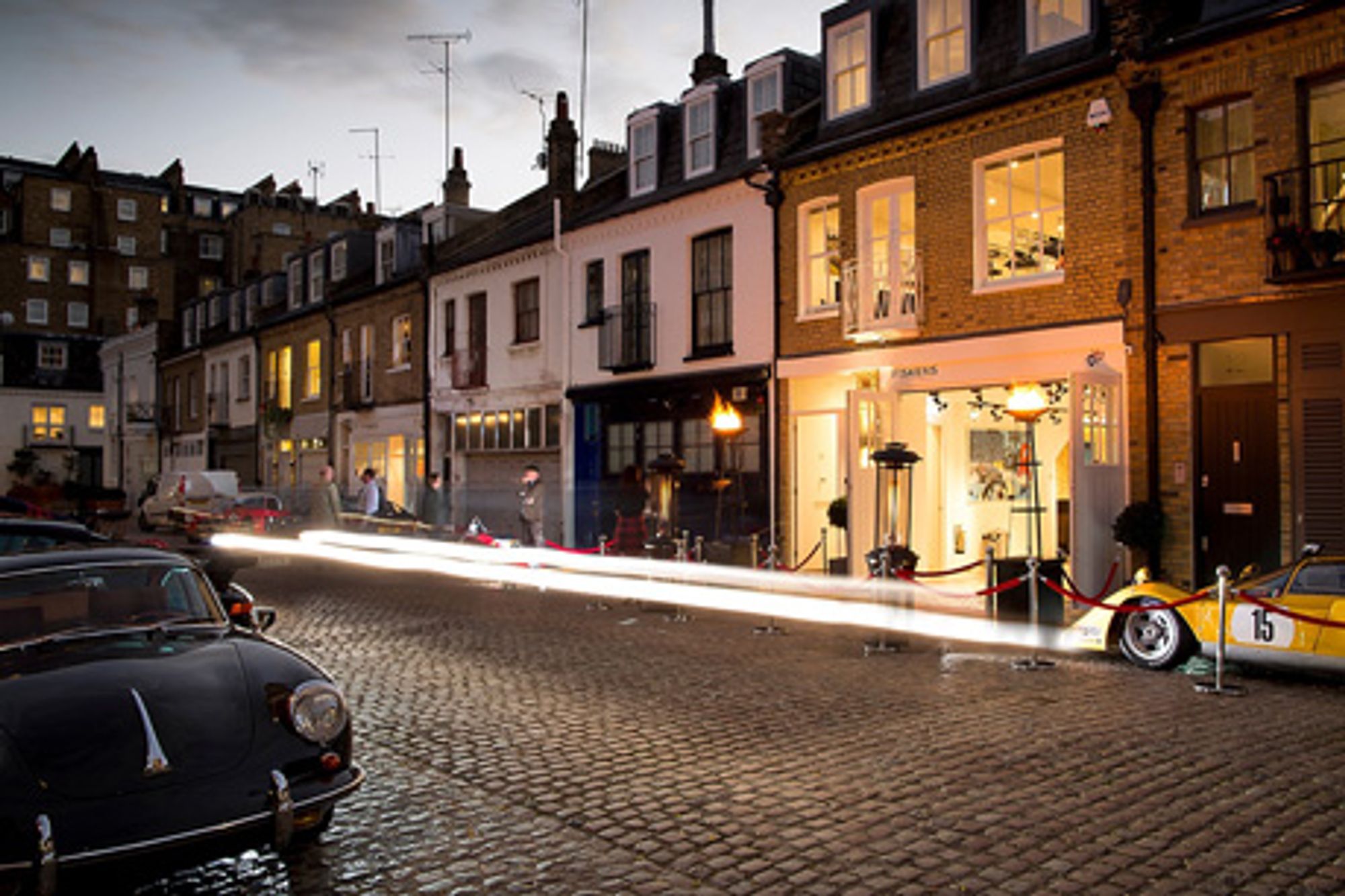 Fiskens celebrates 25 years as one of the world's leading dealers of fine automobiles

The company's new, state-of-the-art, mews showroom is revealed for the first time this week

The new facility, which features a remarkable subterranean showroom and unique hydraulic lift, sets a new standard for a central London historic car dealership
Fiskens, one of the world's leading specialists in fine historic automobiles, has celebrated its 25th anniversary year in style with the launch of an all-new, state-of-the-art showroom. Nestled in the famous Queens Gate Place Mews, which has been a celebrated mecca for classic car enthusiasts for many decades and the company's long-term home.
The business, which rightly claims to be the place 'where the world's greatest cars come to be sold', has cleverly integrated the stunning new, high-technology showroom seamlessly into the beautiful and traditional surroundings of the mews. The new premises is an addition to the existing showroom and creates significant new space in which cars can be displayed in a beautiful, contemporary setting. Arranged over two floors, the showroom incorporates an ingenious and unique hydraulic lift to raise and lower cars from the large subterranean display area to street level.
Gregor Fisken, the company's founder, says: "This project has taken over 3½ years to complete from the initial planning stage, and has required some outstanding architectural, design and engineering expertise. To have the new showroom open in our 25th anniversary year is a fantastic way to celebrate this landmark in the company's history. I am delighted that we have successfully preserved the mews' wonderful, traditional character and yet have created what we consider to be one of the finest modern environments in which to display historic cars."
Approximately 14500 cubic feet of earth was excavated to create the basement showroom, which boasts an extra 1049 square feet of floor area. The hydraulic scissor lift is the 'pièce de résistance' of the development and is significant as it is the only one in the world to feature a detachable roof deck which becomes the ground floor. It also features unique removable posts that support the deck when in use. This incredible piece of engineering weights 8.75 tonnes and has a lifting capacity of 3 tonnes.
For more information about Fiskens and to view the current stock, please visit: www.fiskens.com
Image credit: John Sanders