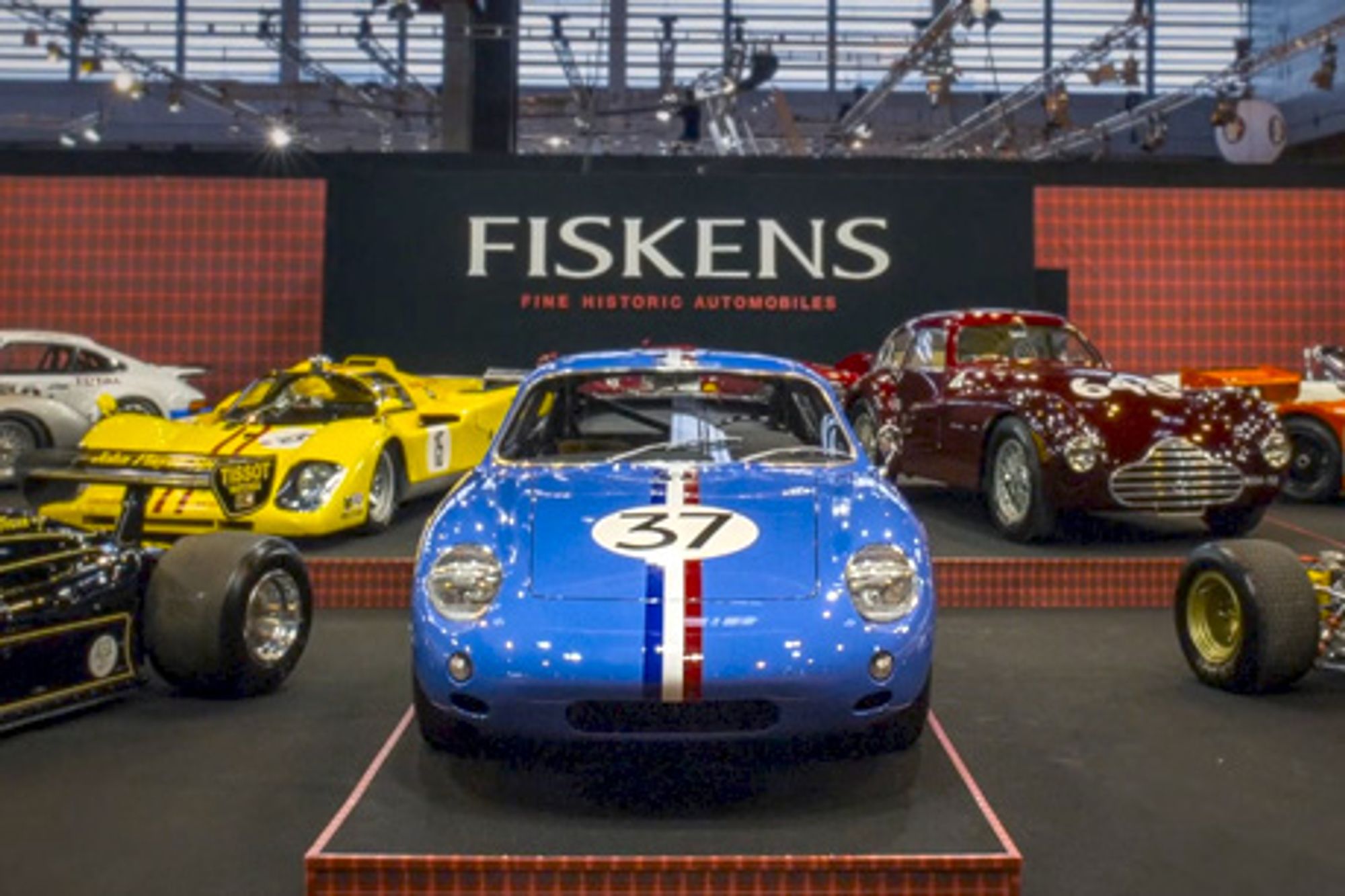 Fiskens, the world's leading purveyor of fine historic automobiles, has started 2016 in wonderful style by once again creating the best display of historic cars to be shown at the Retromobile spectacular. From the VIP and press opening of the show on Tuesday 2nd February, visitors to the event were left astounded by the depth of quality offered by Fiskens, which displayed 14 new consignments headed by the wonderful, ex-Escuderia Montjuich 1970 Ferrari 512M; the 1966 Bizzarrini Competition Lightweight Coupe; and the 1948 Alfa-Romeo 6C 2500 Competition Coupé.
Gregor Fisken says of Retromobile: "We have a track record of unveiling an impressive collection of cars in Paris, and I think it's safe to say that we excelled this year, even by our own, very high standards. The new collection has a strong motorsport theme, and without any doubt we featured some of the world's most important historic racing cars available to the market. For anyone unable to join us at Retromobile, I hope you will enjoy our short showreel, which will give you a flavour of what we had on offer and the pride with which we presented the cars to the public."
To view the film, please click here.
With one car from the new collection already sold and deposits taken on two others, it's clear to see that there is very strong demand for cars of this quality. The team in the Mews is always delighted to discuss your requirements, so please do not hesitate to contact us. Full details of the Rétromobile collection can be found by clicking here.