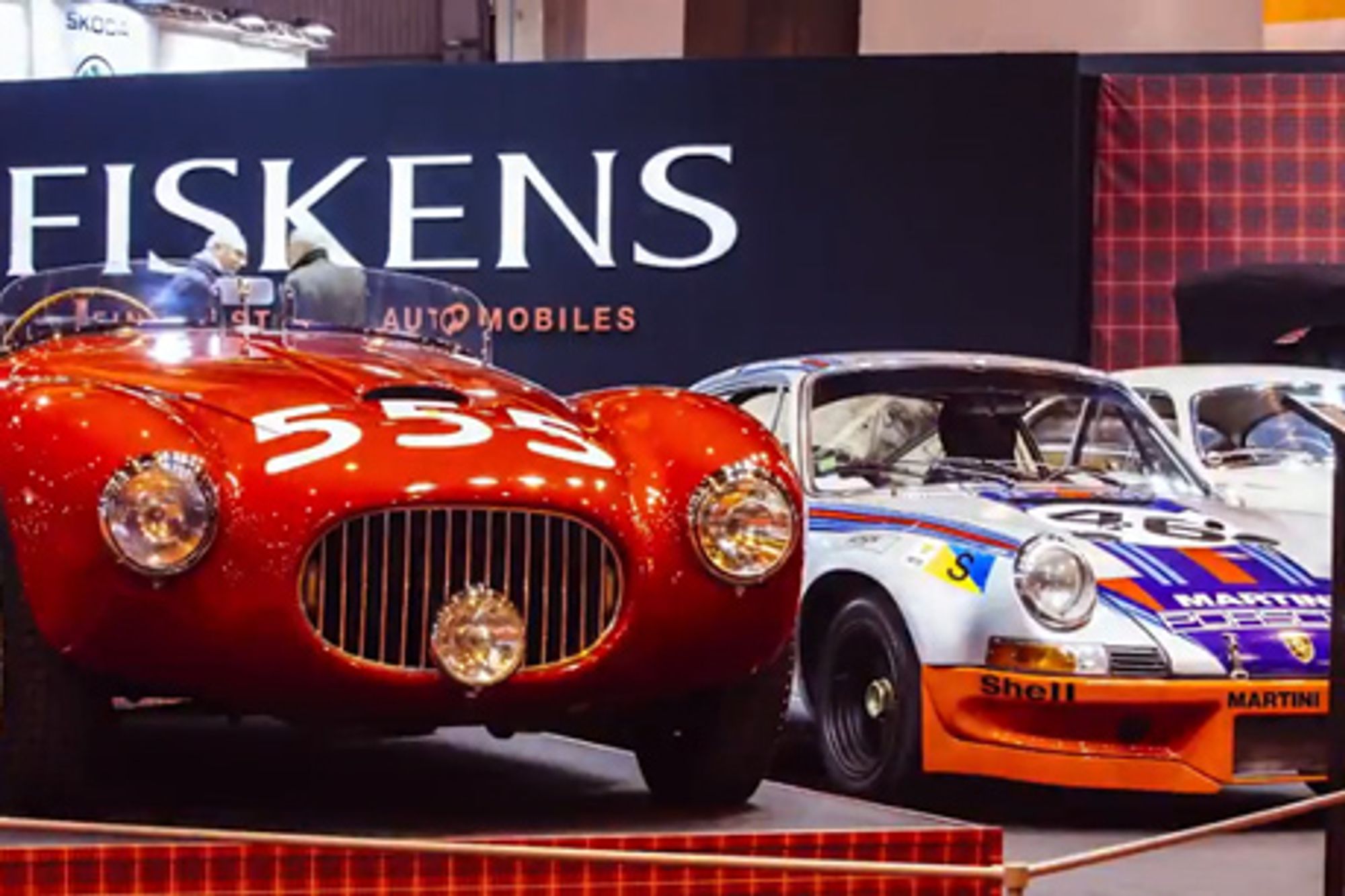 Fiskens celebrates its seventh return visit to Salon Retromobile in 2016 with the launch of a beautiful 2015 retrospective film

2016 is set to see the company showcase 14 stunning new consignments in its Retromobile Collection

Continued growth further enhances Fiskens reputation as a world leader in fine historic automobiles as the company approaches its 25th anniversary in 2016
Fiskens, one of the world's leading specialists in fine historic automobiles, will return to the Salon Retromobile show in Paris in 2016, celebrating its seventh consecutive appearance at the world-famous classic car spectacular. 2016 is a significant year for the London-based company as it also celebrates its 25th anniversary as one of the world's leading specialists in historic automobiles. A number of exciting new developments for the business will be announced in the New Year as the company meets the increasing demand for its highly sought-after professional service.
The company's presence at Retromobile has ramped up in recent years to become the biggest dealer display at the event, showcasing the finest historic automobiles available to the market. For 2016, Fiskens will reveal 14, stunning consignments on the opening day of the show, and already anticipates significant interest and sales success. At the 2015 event, Fiskens successfully sold a 1958 Ferrari 250GT California Spyder, a 1954 Pegaso Z102 Competition Coupé and a Bentley R Type Continental, all directly off the show stand, while more of the Retromobile Collection found new homes in the days the followed.
Today, the company is also delighted to launch a wonderful retrospective film, shot at Retromobile in 2015, and which beautifully shows the company's philosophy, dedication and care in delivering the finest service to its clients. To view the film, please click here.

Gregor Fisken, the company's founder, says: "Retromobile continues to be our leading annual exhibition showing our ability to offer the finest consignments to and from some of the world's greatest collections. I can promise that we will be announcing some very special cars on 3rd February, 2016, as we proudly reveal the collection to the world. Our new film beautifully encapsulates how we go about our business at a show like Retromobile and I don't believe there is another specialist in the market who cares more about presentation and customer service than that provided by our dedicated team. We still have a small number of spaces available on our 2016 stand and should you be interested in consigning your important automobile please contact myself or Rory on cars@fiskens.com."
For more information about Fiskens and to view the current stock, please visit: www.fiskens.com
Retromobile takes place from 3-7 February, 2016, and features 450 exhibitors over 46,000 sq. ft. of exhibition space. More details can be found at: www.retromobile.com