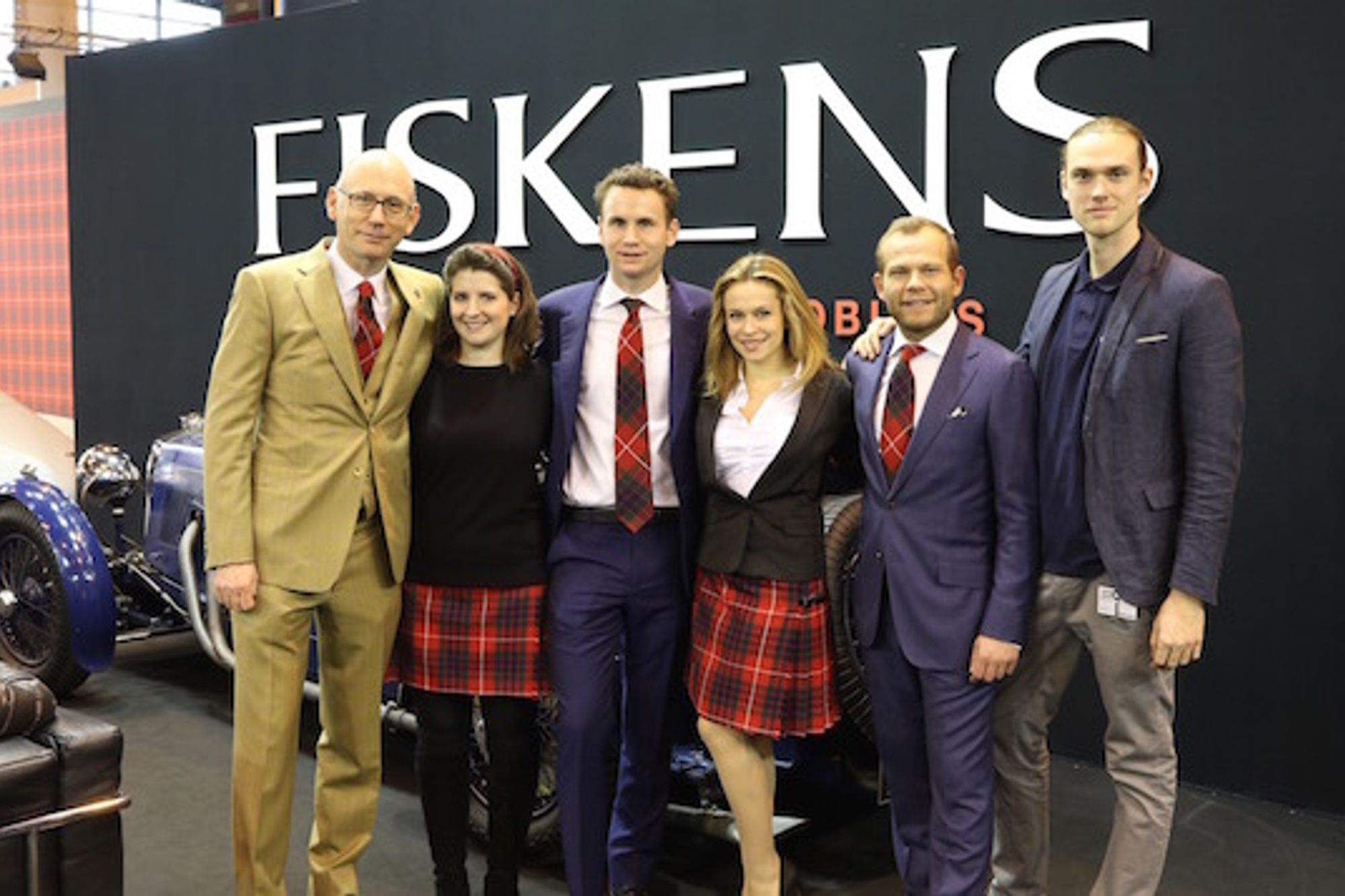 Fiskens got off to another flying start during the first three days of this year's Retromobile with an exceptional collection of consignments drawing a large crowd to their stand in Paris.
London's leading historic automobile specialists unveiled an outstanding array of significant cars at the annual event on Wednesday (4 February), ranging from the unique Béquet Delage 1924 Grand Prix car to the 2007 Le Mans 24 Hours GT1 class-winning Aston Martin DBR9. These remarkable examples, as well as a further 12 important automobiles, have caused quite a stir at Fiskens' impressive new stand (P63, Hall 1), attracting much attention throughout the initial days of the exhibition.
"It's been a great start to the show for us," enthused Gregor Fisken. "We always thoroughly enjoy Retromobile and this year is no different. It's a fantastic opportunity to catch up with friends old and new and has come to represent the start of the classic car calendar year for us at Fiskens.
"We're immensely proud of our entire inventory and there's been a wonderful reaction from the many visitors we've had so far at the stand. I am very much looking forward to the remainder of this brilliant event and, indeed, what else lies in store for us in 2015."
The Retromobile Show continues until Sunday (8 February) at the Paris Expo Porte de Versailles. Further details of Fiskens' current stock can be found here.
For those unable to attend, Fiskens will post regular updates of the 2015 collection on their Twitter and Facebook pages.