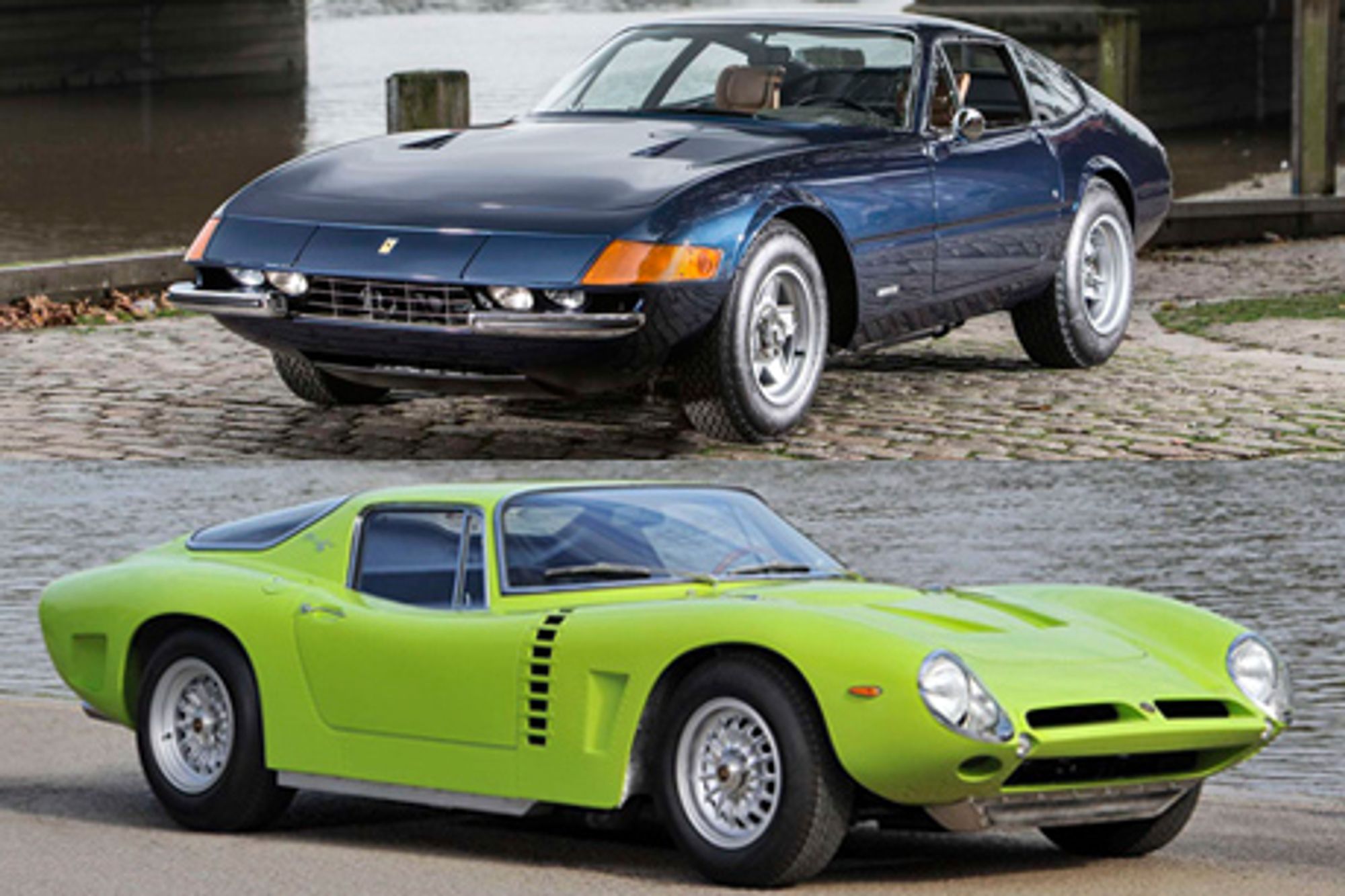 Fiskens are proud to present three important consignments currently being offered for sale at their Kensington Mews showroom.

Comprising a pair of Italian exotics and an original-bodied vintage British tourer, each provides an exciting opportunity to own a unique piece of motoring history.

Firstly, Fiskens are excited to present for sale a Ferrari 365 GTB/4 Daytona. It was originally delivered personally by Luigi Chinetti to its first owner, Dr Harry Jones of Florida, an accomplished racer who subsequently went on to pilot a factory-built Competition Daytona at Le Mans in 1974, '75 and '77.

It would subsequently spend the next quarter-century in the States among a handful of discerning owners, before passing between two respected collectors. Imported into the UK in 2014, the 365 GTB/4 offered for sale by Fiskens is arguably the finest example on the market today.

This 'matching numbers' car was the subject of an extensive restoration by U.S East Coast marque specialists in 2010. Furthermore, in 2014 it underwent a concours-level bare metal re-spray in the period-correct Ferrari factory colour of Blu Sera Metallizzato.

Click here for further details about the Ferrari 365 GTB/4 Daytona

It is joined at the Mews by another Italian icon: a 1965 Iso A3/C. The example being offered by Fiskens is one of approximately 15 aluminium-riveted cars built with left-hand drive steering.

Finished in striking 'Mela Verde' green, chassis B 0216 has recently undergone a world-class concours restoration by one of Italy's leading marque specialists. What's more, it has been fully inspected and received the blessing of the UK's best-respected Iso/Bizzarrini expert.

As Italy's finest sixties supercar, it now provides an almost guaranteed invitation to the world's most prestigious Concours d'Elegance.

Click here for further details about the Iso A3/C

Finally, Fiskens can offer for sale a rare original-bodied 1926 Bentley. First registered as a 3 Litre Speed Model, in 1953 chassis YM57 was purchased by Scotsman Roley Fraser and subsequently converted into a 3/4.5 Litre using an original 4.5 Litre engine.

Fraser reluctantly relinquished ownership in 1956 but purchased it once more in 1976. He sold YM57 again in 2011 to its fortunate new owner who set about a significant restoration. This included a full re-paint and re-trim, an engine rebuild by specialist McKenzie Guppy Ltd., full gearbox rebuild, and a total re-wiring of the car.

Today, YM57 presents a rare opportunity to acquire a fully sorted, original-bodied W.O. Bentley that is ready to be enjoyed by its new custodian.

Click here for further details about the Bentley 3/4.5 Litre

All three automobiles are currently in situ at Fiskens' Kensington Mews showroom and we encourage those interested to pay us a visit so as to experience them in person.

STOP PRESS! Fiskens' Kensington Mews will be open this Saturday at 10:00-17:00 to coincide with the London to Brighton Veteran Car Run. Friends and clients alike are encouraged to stop by for a catch up and, of course, to peruse the latest inventory.