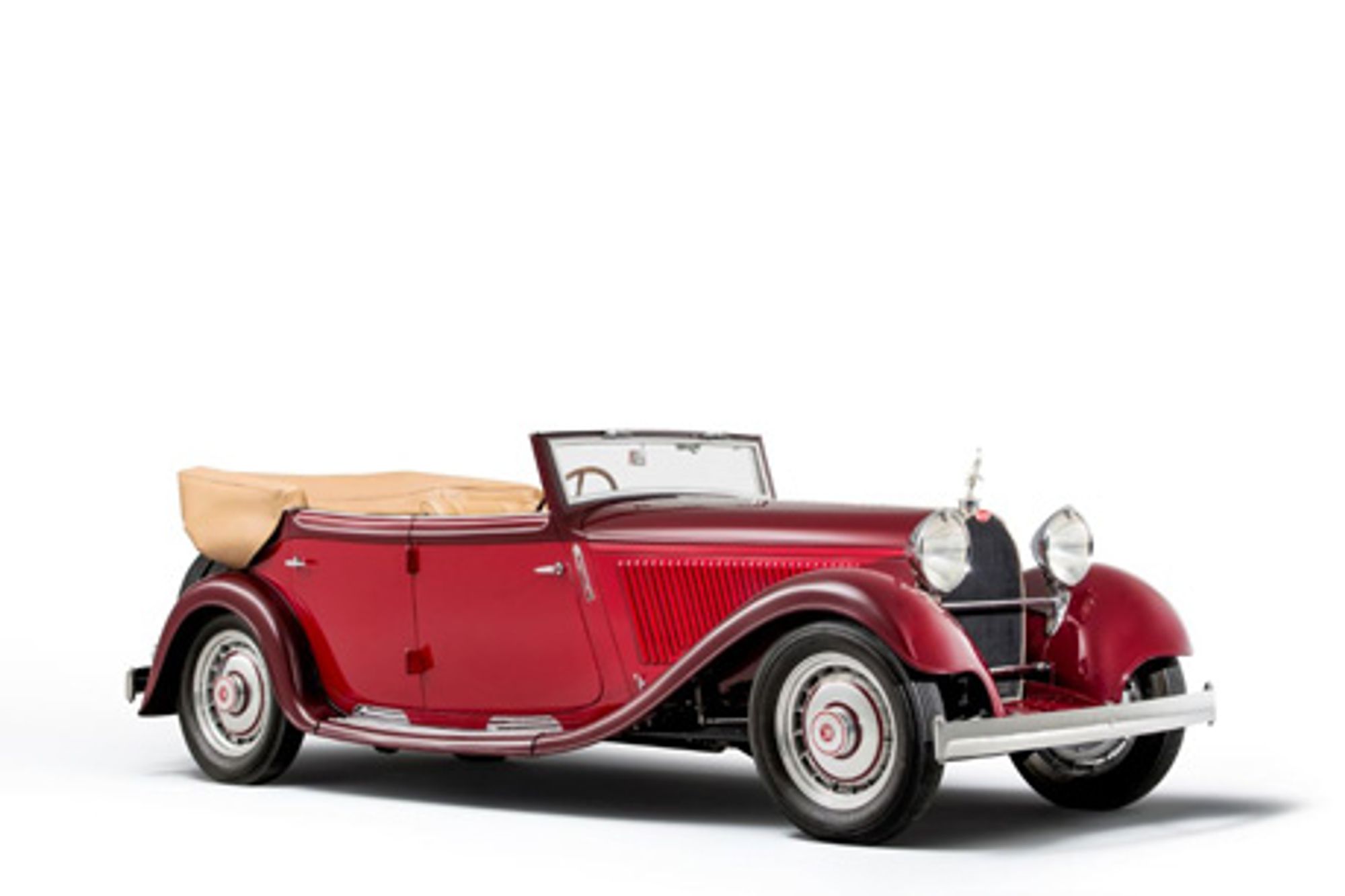 London's foremost historic automobile specialists, Fiskens, are proud to present an ultra-rare Bugatti Type 46 'S' variant as their Car of the Month for June 2014.
Believed to be one of the only open T46S's left in existence, and arguably the best-restored example, the car offered here was discovered and acquired in the 1980s by world-renowned collector Henry Petronis.
Upon its discovery, chassis 46525 has been carefully restored over a 14-year period to its former splendour.
To bridge the gap between the unmistakeably grand Type 41 'Royale' that topped Bugatti's range during the late 1920s and their next largest model, Ettore Bugatti needed to build a car of similar appeal and distinction but with smaller proportions.
Bodied by Reinboldt & Christie and sold new to Swiss Bugatti importer Bucar in 1929, the Type 46's 5359cc displacement and 3.5-metre wheelbase chassis met the brief perfectly.
Customers craved more power however and an 'S' variant – with the addition of a Roots-type supercharger and two Zenith carburettors – was introduced a year later.
Type 57s frequently receive the lion's share of classic Bugatti attention, but the 46 is now unquestionably the connoisseur's choice. What better car to offer than this beautifully presented and unique example of the rarest T46S series?
This exclusive sporting open tourer now resides at our Kensington Mews headquarters for your perusal.