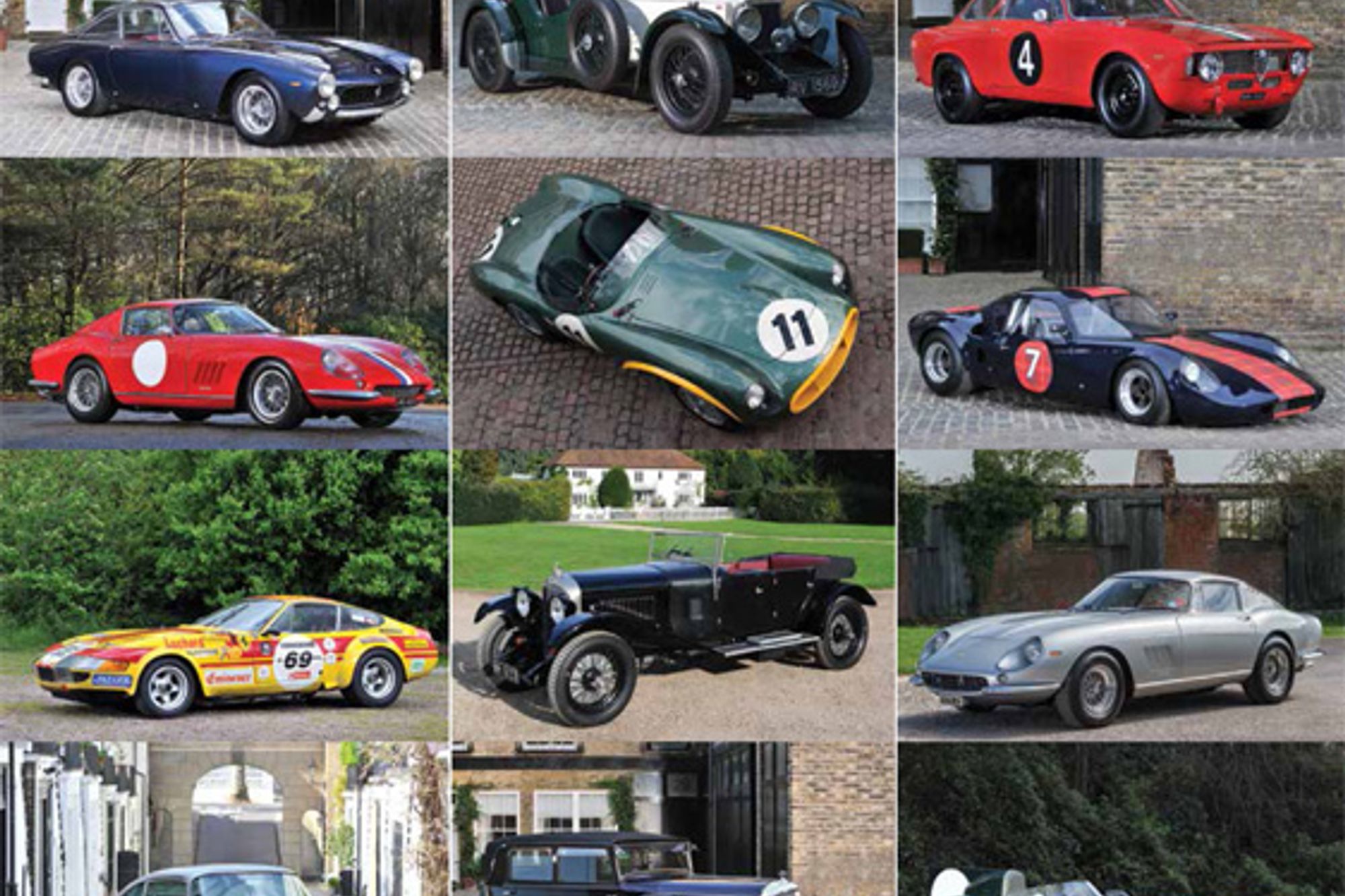 The first half of 2014 will go down as a record-breaking period in the history of London's foremost historic automobile specialists, Fiskens, thanks to an unprecedented number of consignments and sales.
Indeed, the first five months have seen an extraordinary number of exceptional competition and classic cars pass through the Kensington Mews on their way to new custodians. Many are extremely rare, others highly sought after. But, what's unquestionably clear is that the market is now at its most buoyant since records began.
Fiskens has also enjoyed success in recent months through its discreet negotiation of several hugely significant private transactions.
But of the sales it can disclose, this year's highlights include no less than three Ferrari 275 GTBs, a 250 Lusso and ex-Le Mans Competition Daytona. The best of British has also featured prominently, with Fiskens overseeing the sales of two original-bodied W.O. Bentleys, a highly important Jaguar C-Type and D-Type, as well as a brace of sensational Aston Martins – all for a single commission.
Unparalleled market knowledge, not to mention the experience of handling everything from Edwardian grand prix cars right through to contemporary exotica, makes Fiskens ideally placed to handle the sale of any significant motor car.
With the market showing no signs of slowing, Fiskens is again eager to hear from anyone with an important classic automobile who might consider selling on consignment or outright purchase.
The Fiskens team is always happy to offer free, impartial advice to its clients and understands their exacting requirements, much in the same way as it strives to only deal with the best of the best.
"It's been a staggering start to the year and certainly the best period business-wise since Fiskens was founded," confirmed Gregor Fisken. "We've overseen the sales of some truly incredible cars since Christmas, though it's not just a seller's market; it still offers good value for buyers too. I am very proud of the team here, which has really focussed on our valued clients by helping to buy or aiding in the acquisition of a specialist car. The rest of 2014 is looking incredibly promising."
Therefore, if you require assistance without obligation, please do not hesitate to contract Gregor, Rory or Dylan on +44 (0)20 7584 3503.