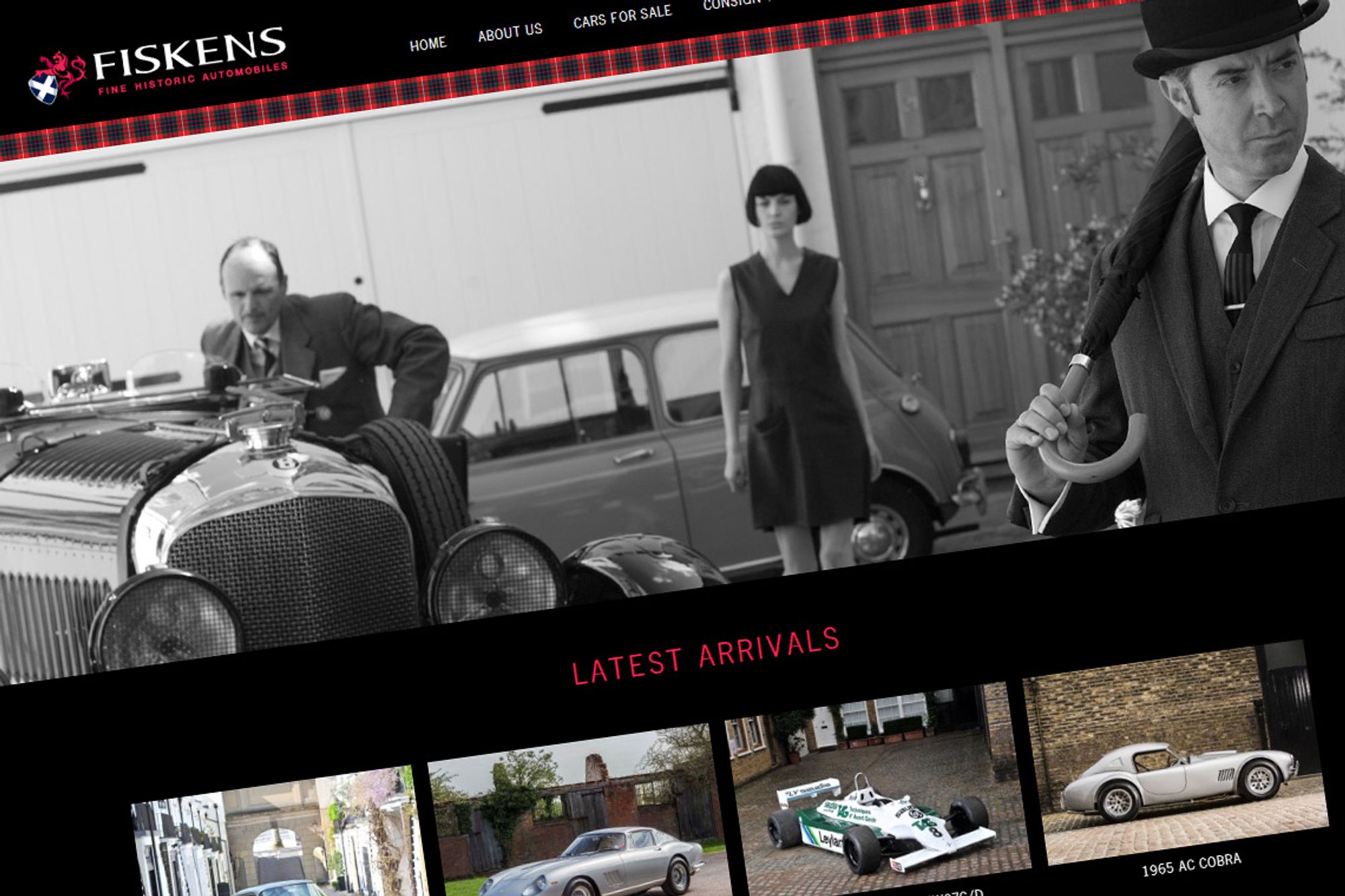 Spring: traditionally the time of year for starting afresh, and that's certainly the case at Fiskens who can today reveal their new-look website ahead of a busy summer motoring calendar.
On first inspection it appears that London's foremost historic automobile specialists opted for evolution rather than revolution when it came to the new design, but look closer and you'll notice a raft of improvements across the site.
Although the traditional tartan and black colour scheme remains, the overall design is now much more intuitive and modern, while the company's social media platforms also play a more prominent role, as is proving increasingly important in this day and age.
What's more, the coming weeks will see continuous updates to a new detailed archive that includes information on a large number of the hugely significant automobiles sold by Fiskens since the company was founded in 1991. A guaranteed treat for collectors and aficionados alike.
The fully updated site is now online at www.fiskens.com, while details of Fiskens' current inventory can be found here.
To keep abreast of all the latest developments at the Mews why not follow Fiskens on Twitter and Facebook.