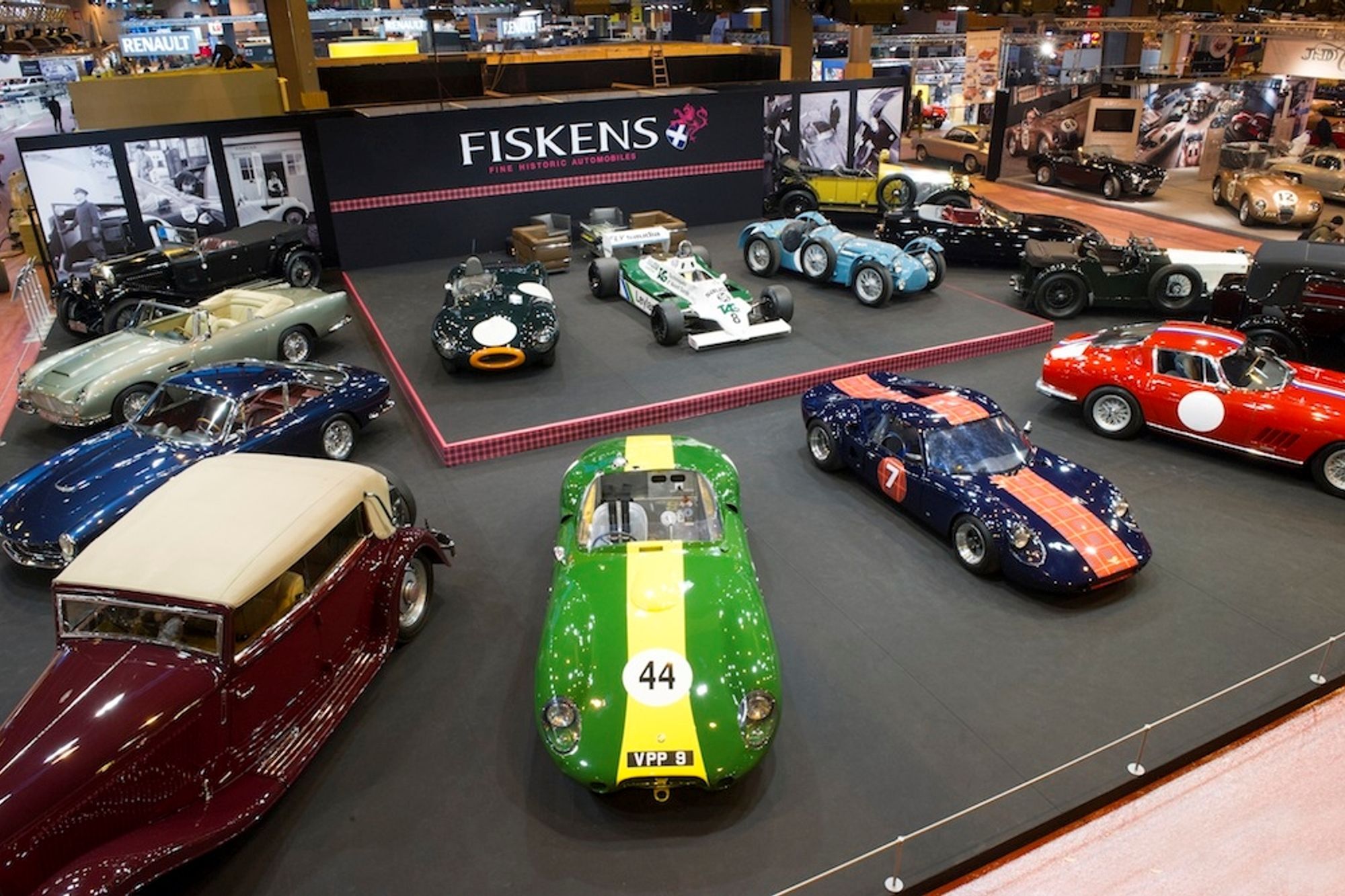 Fiskens once again made a striking contribution to the annual Retromobile show in Paris last week (February 5-9) thanks to another eclectic mix of rare competition and road-going automobiles.
London's foremost historic automobile specialists always pride themselves on pulling off something special for the first significant classic car event of the year, and arrived in the French capital with their largest Retromobile inventory to date. Spanning a century of motoring, the 14 cars specially selected to make the trip turned the heads of aficionados, investors and enthusiasts alike.
After successfully concluding a number of important sales and generating strong interest in several other cars, the remaining inventory has now returned to Fiskens' Kensington Mews where potential custodians are invited to take a look for themselves.
Despite only just returning from Retromobile, attentions have already switched to Techno Classica Essen, which Fiskens will attend with its own inventory for the first time on March 26-30. Such a successful show in Paris requires new consignments ahead of Germany's most exclusive vintage and classic car event, which last year attracted almost 200,000 visitors.
Full details of Fiskens' current inventory can be found here. Those seeking further details or hoping to discuss future consignments should call +44 (0)20 7584 3503 or email cars@fiskens.com