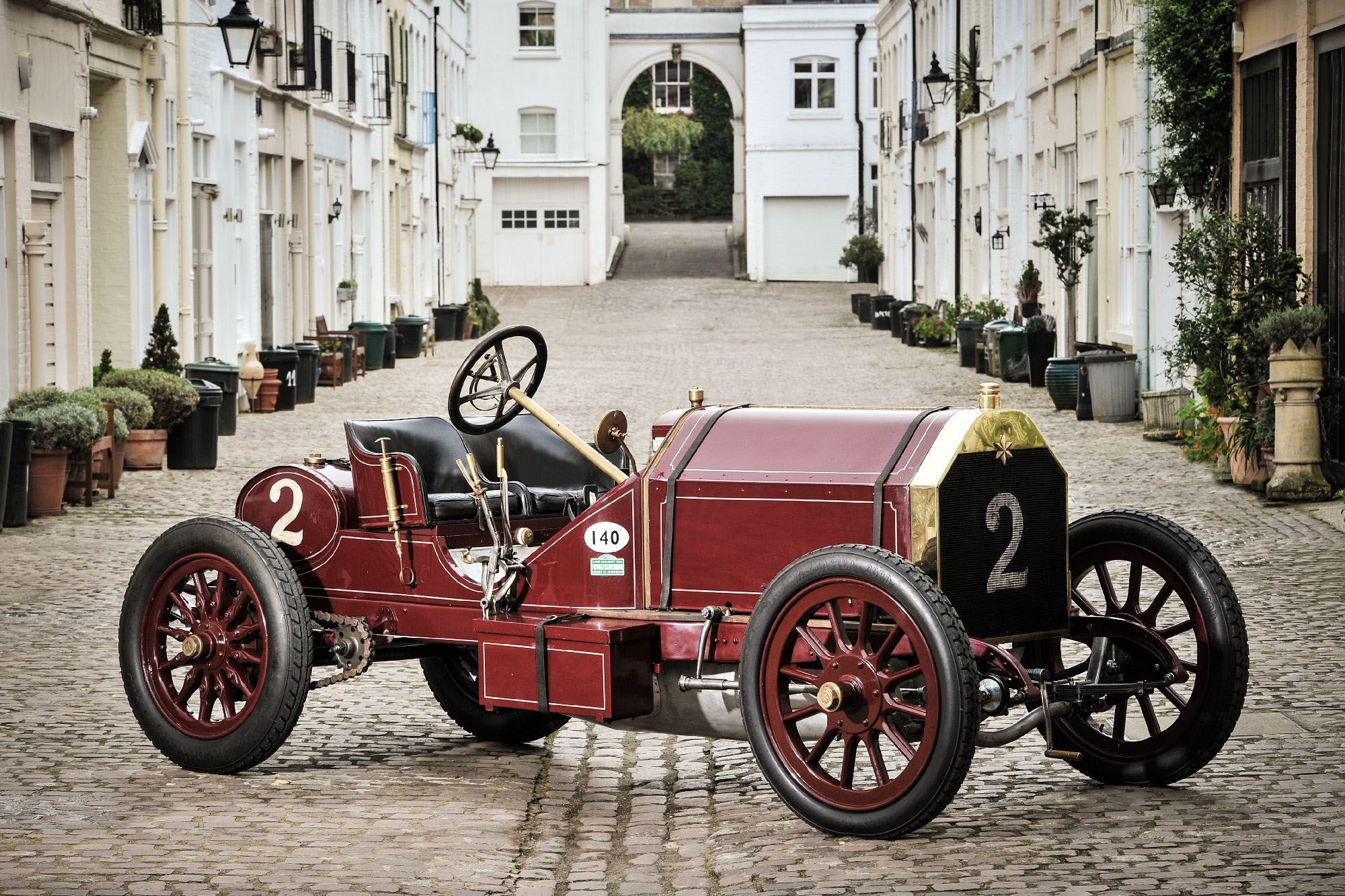 With the London to Brighton weekend soon to be upon us, Fiskens are delighted to present the wonderful 1905 Star, a 10-litre, 70hp Gordon Bennett racer.
One of the most significant early British racing cars, this 70hp Star was built to compete in the 1905 Gordon Bennett Cup. Powered by a 10,168cc engine and capable of speeds in excess of 100mph, this magnificent example is cast in the same historic mould as the famous 60hp Mercedes-Benz.
Today, only a handful of the dozens of cars specifically built to uphold national prestige in the Gordon Bennett Cup remain. Of the few survivors, most reside in the prominent custody of major motor museums, while several are too frail to ever run again. This 70hp Star is unique in that it remains in fully running condition.
Discovered in the collection of a wealthy Maharajah in Rajasthan in 1971, the Star was later returned to the UK and has recently been subject to a highly extensive restoration by specialists Paul Grist.
This ground-breaking Star presents a rare opportunity to acquire one of the most iconic and significant veteran racers.
Fiskens will once again be open this Saturday (2nd November) to welcome many friends and clients visiting the capital for the annual London to Brighton Veteran Car Run. Our opening hours will be from 9am to 5pm and we look forward to seeing many of you there.
Image copyrights: Tim Scott (Fluid Images)