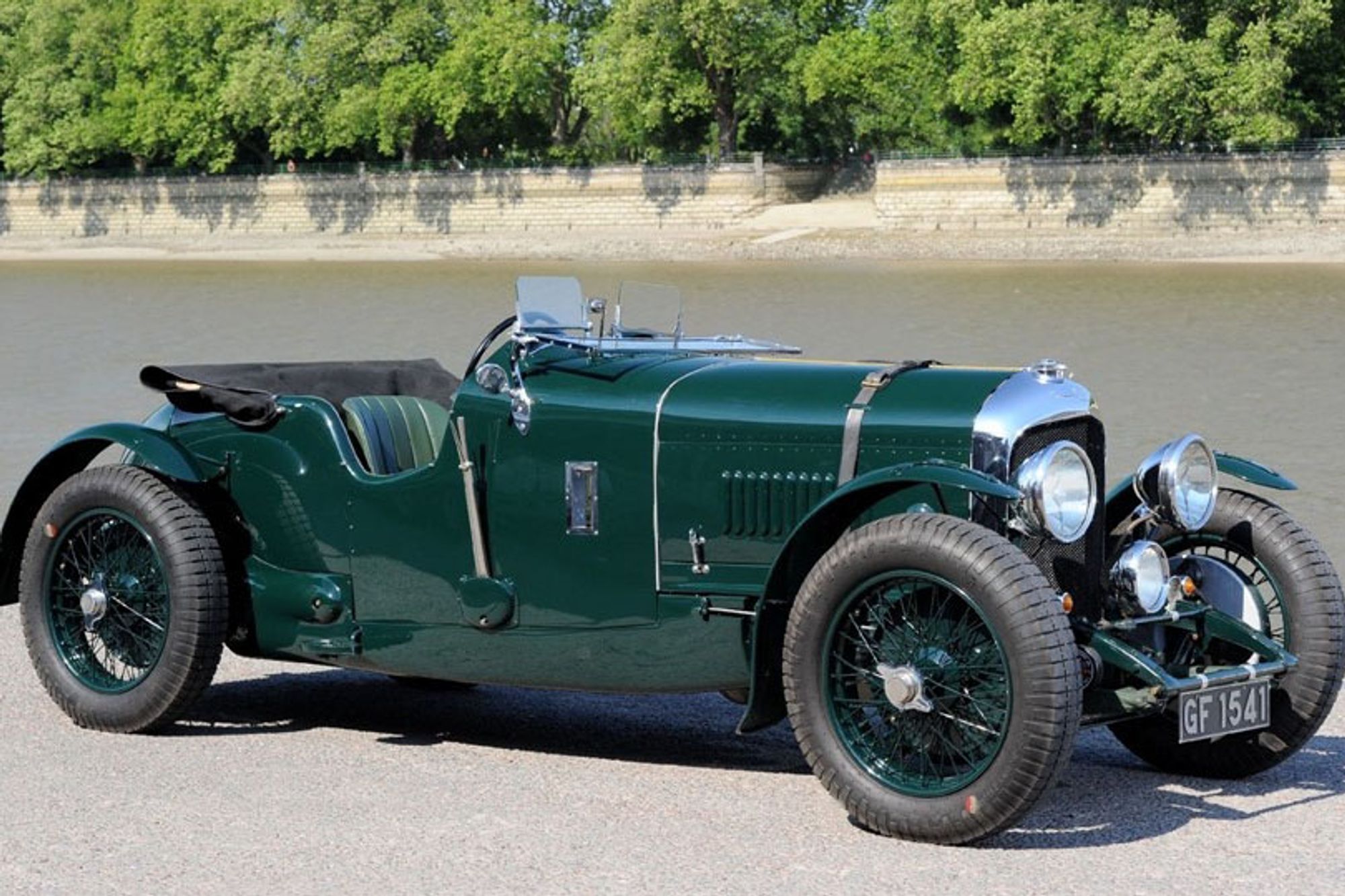 London historic automobile specialists Fiskens are pleased to announce the addition of three highly significant examples to their Kensington Mews showroom, with two vintage sports cars and a classic sixties grand tourer recently entrusted to their service.
Perhaps most notably, Fiskens can now offer a uniquely original 1930 Bentley 4.5 Litre once owned by celebrated record-breaker Forrest Lycett. A keen competitor and important founding force behind the Bentley Drivers Club, Lycett made extensive use of the 4.5 Litre for both competition and touring on either side of the war, particularly at the legendary Brooklands circuit.
Built by ace marque preparer L.C. 'Mac' Mackenzie, this speedy, lightweight car remains faithful to its original brief, including its counterbalanced crankshaft, lightened flywheel and original Corsica coachwork.
Fiskens is also pleased to re-introduce a highly original Aston Martin DB6 Volante to the market following 35 years of unchanged ownership. Equipped with a factory-fitted ZF manual gearbox, this matching numbers example has recently undergone servicing by marque specialists and is supplied with a comprehensive history file.
Completing the trio is a striking Invicta S-Type once owned by noted actor Christopher Plummer, best known for his portrayal of Captain Von Trapp in Hollywood classic The Sound of Music.
Built during the marque's fledgling years in Cobham, Surrey, this four seater vintage sports car was first delivered in 1931. The bodywork and interior underwent restoration during the late 1990s, while the 4.5-litre engine was recently refurbished for its fastidious current owner.
These new additions join an impressive collection of classic machinery currently offered for sale at Kensington Mews. Those in the market for fine historic automobiles are encouraged to contact Fiskens, where the world's greatest cars come to be sold.
Image copyright: Tim Scot, Fluid Images