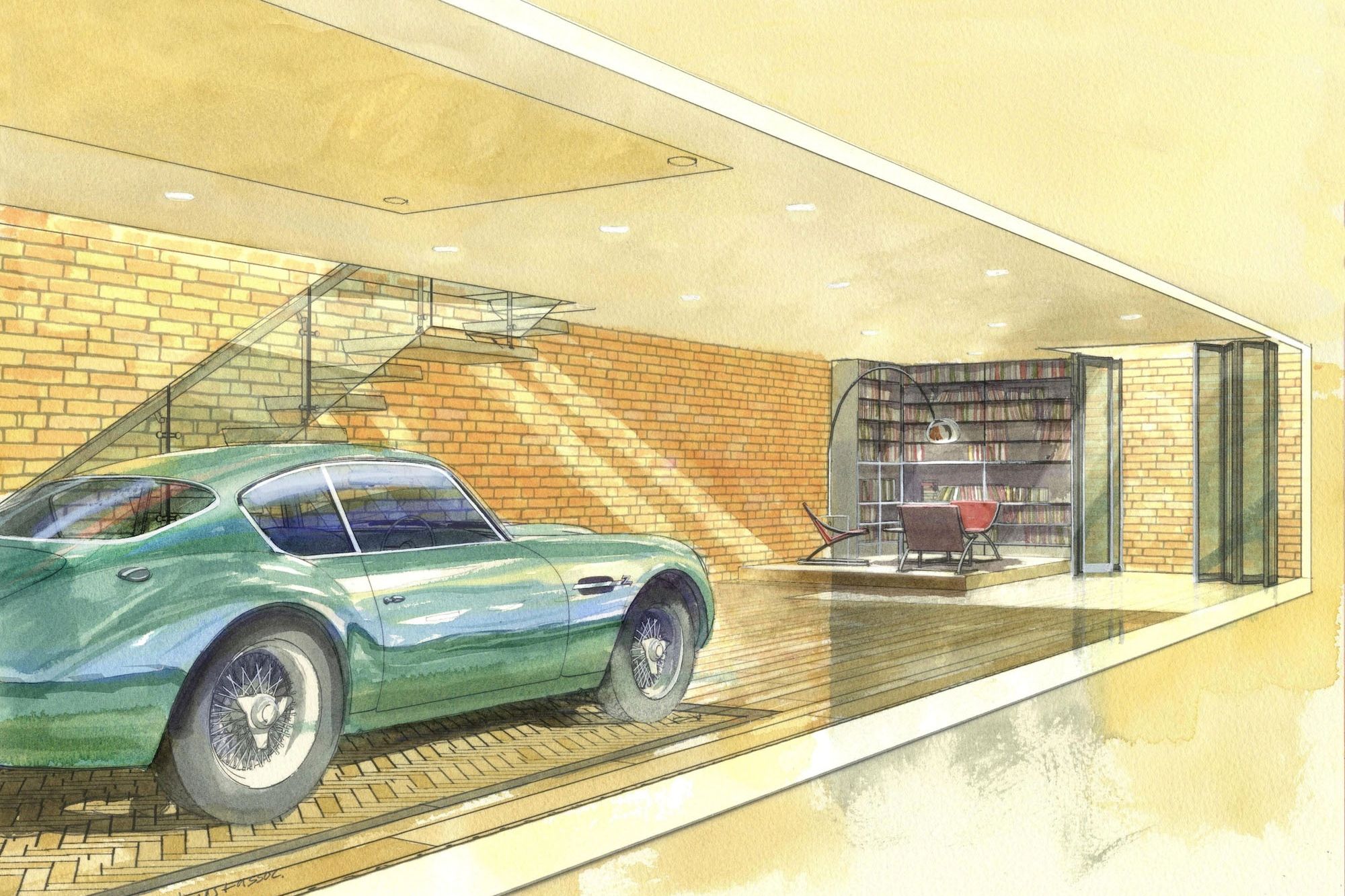 It is proving to be a busy year for historic automobile specialists Fiskens, with plenty of news to share that doesn't even touch upon selling the world's finest classic cars!
New showroom build set to begin
We are now beginning the process of adding a 1000sq.ft. lower-ground showroom and gallery space that will house our normal high-calibre of historic automobiles, a seated library area where friends and clients can come to enjoy a coffee with us as well as acting as a venue for future events.
When work begins on this exciting subterranean addition, we will temporarily relocate from our offices at 14 Queens Gate Place Mews to number 20, where the secondary showroom is currently housed. With the short-term lodgings just a stone's throw from our usual quarters, it will of course be business as usual during the expansion.
James Mitchell to leave Fiskens
Fiskens is sad to announce that James Mitchell, who has worked tirelessly as the company's business manager for the past seven years, is to leave his role in July 2013. James has been an essential part of the team for over a decade, beginning as showroom assistant in 2002 before quickly stepping up to head the business side of the company with great effect.
His focus on Fiskens' market leading advertising and marketing strategies has been invaluable and he leaves on excellent terms to pursue new ventures. Indeed, his work and presence at Queens Gate Place Mews will be greatly missed. James and Fiskens are working together to find a suitable replacement to ensure that the handover runs as smoothly as possible.
The Gregor Fisken Poster Collection
Fiskens have always taken great pride in the presentation of the Mews and have gone to great lengths to decorate the showroom walls with some fantastic artwork. Unbeknownst to many in the old car world, over the years Gregor has personally amassed classic cinema posters and, as many of you will appreciate, what starts as a small collection can quickly expand into something far greater!
While Fiskens are not moving into the highly established and ever growing poster market, Gregor has been persuaded by friends to share the ethos and passion of the Gregor Fisken Poster Collection and he's launched a website highlighting part of the assemblage, as well as the history behind some of these fabulous posters. However, be warned: collecting posters can become addictive! To view the site, please click here
Don't forget that Fiskens has its own Facebook page. If you 'like' us you'll be kept up to date with all the comings and goings at Queens Gate Place Mews. Please click here to view our page.
You can also follow @FiskensCars on Twitter. Please click here to view our page.
For more details on Fiskens or any of our stock please call +44 (0)20 7584 3503