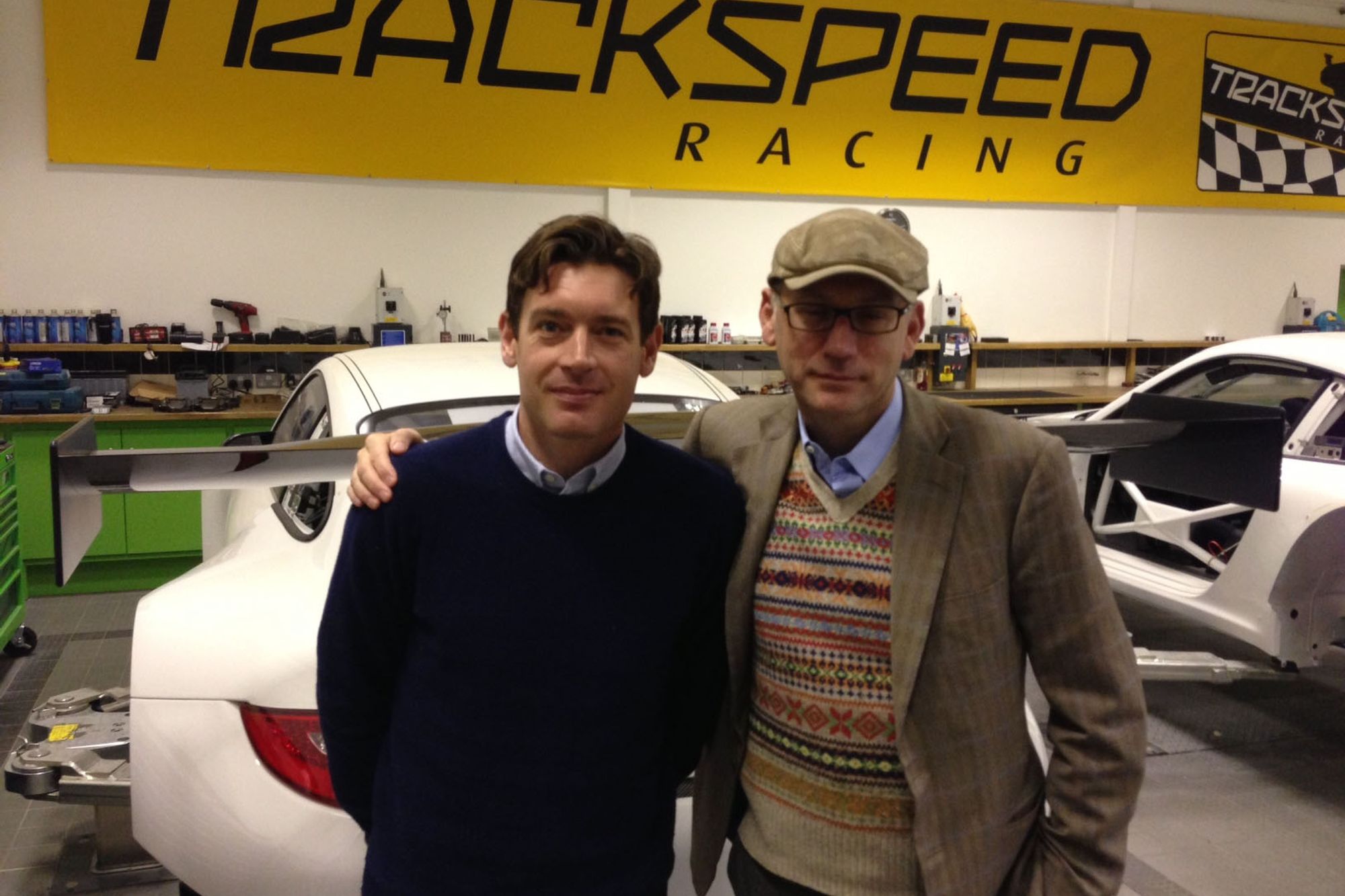 Trackspeed Racing is delighted to announce that experienced GT drivers Gregor Fisken and Richard Westbrook have joined forces to contest this year's Avon Tyres British GT Championship aboard one of the title-winning outfit's Porsche 997 GT3 Rs.
The deal sees both drivers back amongst familiar surroundings, with Fisken returning to the Surrey-based squad for whom he was a British GT race winner in 2011. Westbrook meanwhile extends his tenure with Trackspeed into a fourth season.
Their combined knowledge of the Porsche, which will feature full 2013-specification upgrades, should ensure the duo remain amongst the front-runners throughout the year.
Fisken and Westbrook join the previously announced pairing of Jon Minshaw and Phil Keen at Trackspeed, who are counting on the combined talents of all four men to deliver an incredible fourth consecutive British GT Championship Teams' title in 2013.
Gregor Fisken: "I'm really looking forward to the year ahead. The increasing strength of British GT, which is underlined by the calibre of professional and amateur drivers, ensured the opportunity to return with Trackspeed was an irresistible one. I'm certainly not underestimating the task at hand but we should have a very competitive package, especially as Richard is one of the fastest GT drivers in the world. We've not raced together before but enjoyed a strong working relationship in 2011, so I'm already confident of forming a great partnership. Porsche have made a lot of improvements to the 997 GT3 R so I'm hopeful that will help us challenge for victories straight away."
Richard Westbrook: "I'm delighted to be teaming up with Gregor after working on opposite sides of the garage in 2011. Being a Pro-Am championship it's vitally important to have the best team-mate possible and in Gregor I'm confident that I've got just that. It's also very exciting to be back with Trackspeed in British GT again. The championship's gone from strength-to-strength and the competition certainly appears much greater than last season. Fortunately we'll have a significant upgrade so it should be a very interesting year and I'm feeling extremely confident."
Keith Cheetham, Trackspeed Team Manager: "Myself and the team are very happy to have Gregor and Richard back at Trackspeed for this year's British GT Championship. Their combined ability and our latest specification Porsche 997 GT3 R should make them a force to be reckoned with. Indeed, our testing programme begins in a matter of weeks so hopefully they can hit the ground running at the Oulton Park opener and score some strong points. It's a very competitive field this year but I am confident they can be a major force in the Drivers' championship and of course hopefully help Trackspeed secure a fourth consecutive Teams' title. There's no doubt it will be a long, hard year but, as a team, we feel it has the makings of something special."
The team now has a number of test days scheduled ahead of the British GT season opener at Oulton Park over Easter Bank Holiday weekend (31 March – 1 April).