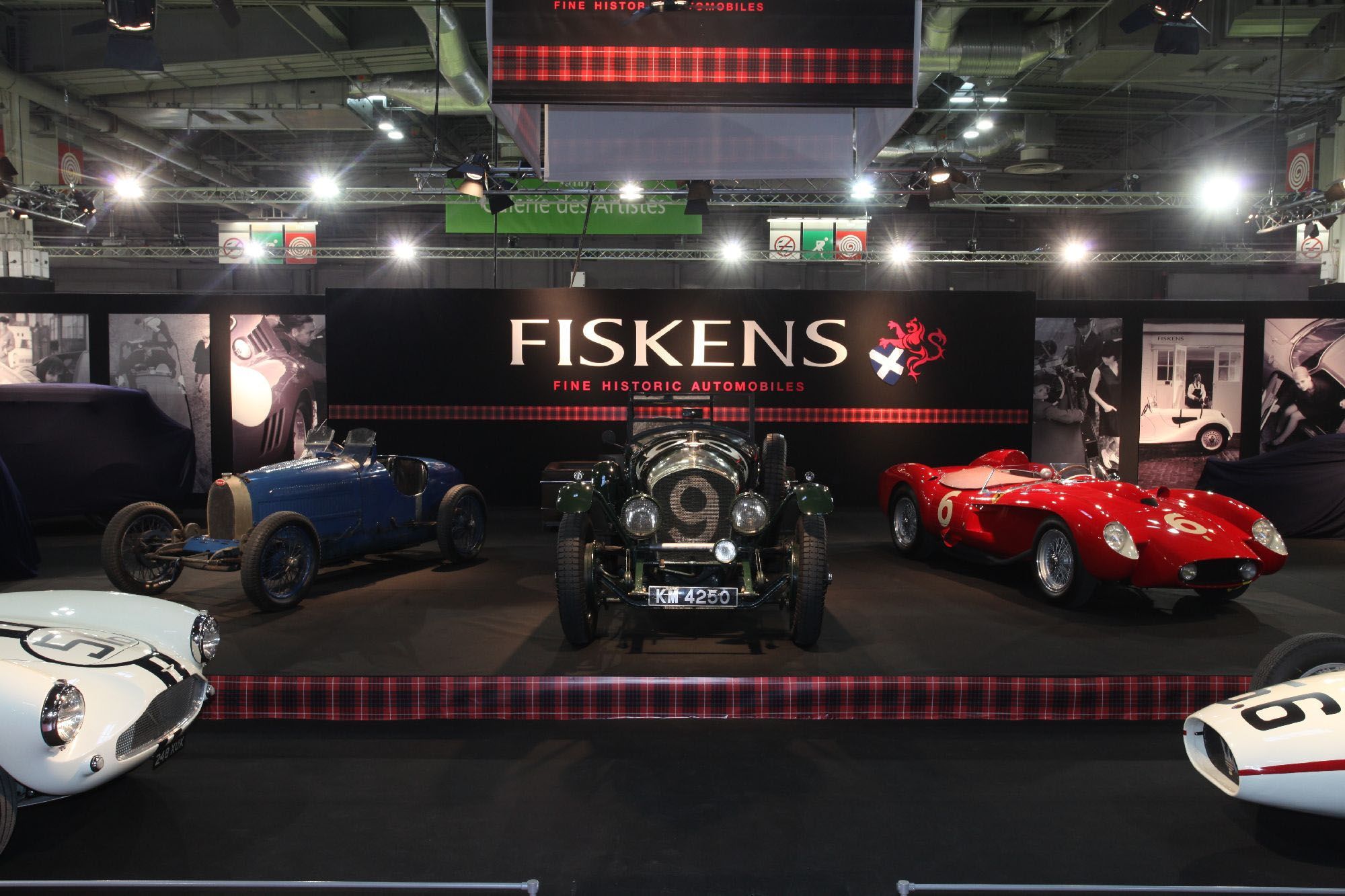 An eclectic mix of classic automobiles, crowds of fascinated enthusiasts and a raft of sales contributed to an excellent five days for Fiskens at the 30th annual Retromobile show in Paris last week (6-10 February).
Fiskens' ability to source a wide selection of iconic cars, new to the market, has typified their appearance at the show in recent years and that was once again the case this time around. Ultra-rare Ferraris – a 250 Testa Rossa and 275 GTB/C – shared the stand with a triumvirate of 1920s Bentleys, an Aston Martin DB3S and an ex-Le Mans Iso Bizzarrini A3/C.
While a number were sold off the stand and have remained in France with their new owners, a few are now back at Fiskens' Kensington Mews showrooms awaiting test drives from potential buyers. We invite you to come and view these highly important motor cars,which include:
1926 Bentley 3-litre Super Sports
Ex-'Scrap' Thistlethwayte 1926 Le Mans entry, 'Number Nine'
Chassis: 1179
A special order car for Tommy 'Scrap' Thistlethwayte featuring a unique Martin Walter body. Not only does it remain one of the most original vintage Bentleys in existence but also the only 100mph Super Sports to have competed at Le Mans. This is the first time in the modern age that 'Number Nine' (its Le Mans race number) has been publically offered for sale and represents an unrepeatable opportunity to secure a hugely important vintage Bentley.
1927 Bugatti Type 37A
Chassis: 37283
Driven by second owner Alex Paul and his wife on an epic 4,000km tour of France in 1938, 37283 competed in both the 1937 Grand Prix des Frontieres a Chimay and the 1946 Grand Prix de la Cambre. With one long-term owner for over 60 years, for whom it was a 21st birthday present, this Bugatti Type 37 is certainly one of the most original and probably the last untouched GP Bugatti in the world.
Please click here to view our Retromobile 2013 gallery.