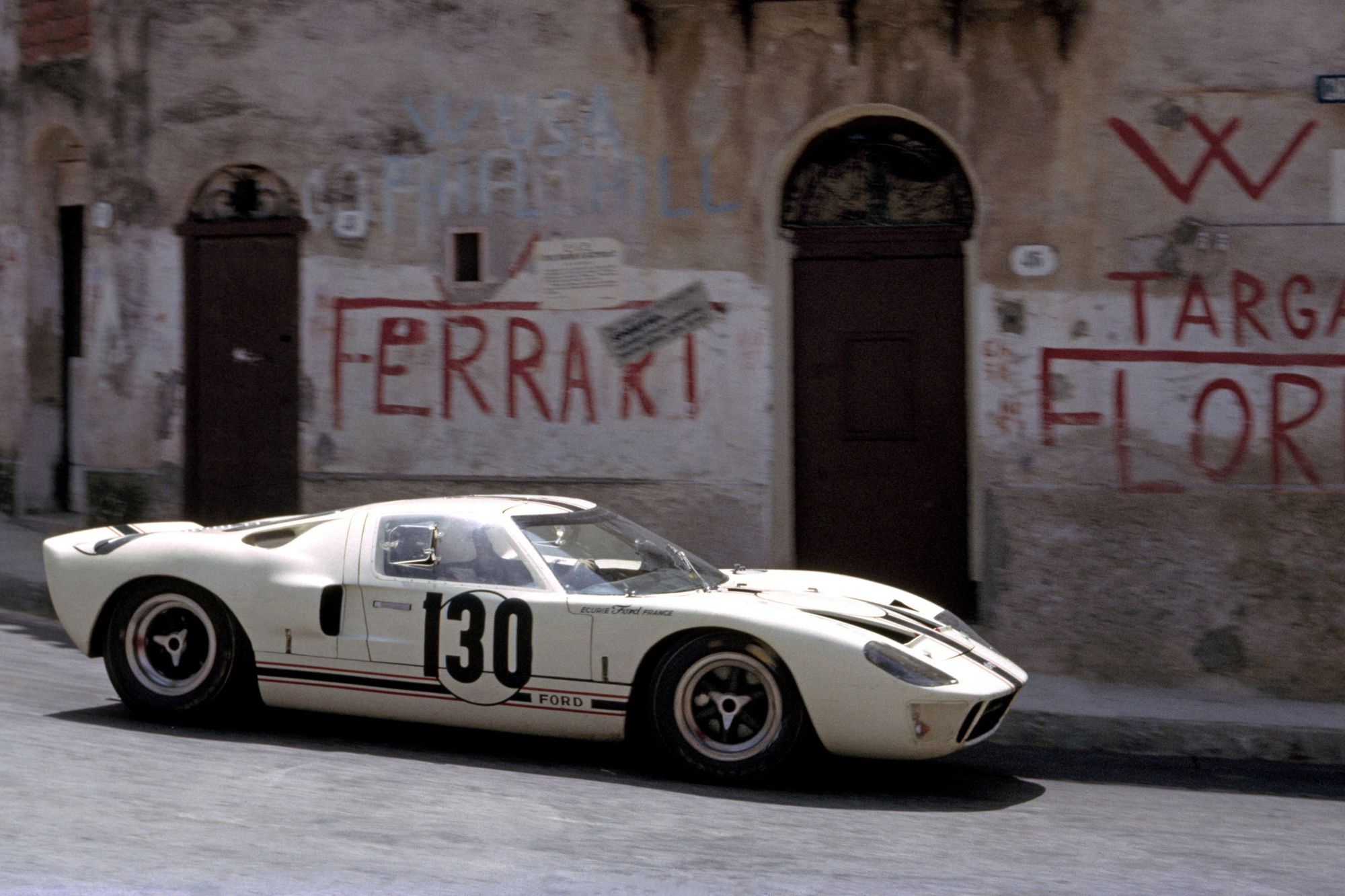 One of the most gladdening stories to emerge from Fiskens' trip to this year's Retromobile Show was that of sportscar racing veteran Henri Greder, who was reunited with the car in which he contested the 1967 Targa Florio.
Greder was behind the wheel of the Ford GT40 when he took class victory at the Sicilian road race with Jean-Michel Giorgi, the pair finishing an astounding fifth overall at the 72km Piccolo Circuit.
GT40 chassis 1003 was the car that launched Greder's racing career, which would include no fewer than ten appearances at the Le Mans 24 Hours and an outright win on the Coupes des Alpes. A driver of great versatility, he would compete in over 350 races taking in almost every discipline, from circuit racing through rallying and hill climbs.
More than four decades on Greder spotted his old racer again, the GT40 sitting proudly alongside other historic automobiles on Fiskens' stand. He turned back the clock by climbing inside the car for what was a poignant moment, one Fiskens were proud to have helped bring about.
Across the stand, French Formula 1 hero Olivier Panis discussed his unveiling of the 1908 Panhard with journalists while Greder chatted with fans about his time in the GT40. The pair chatted about their experiences, two great French drivers whose careers were separated by almost a quarter of a century.
Chassis 1003 was not just raced by Greder: French racing legends Guy Ligier and double Monaco Grand Prix winner Maurice Trintignant also handled the machine. The car took to some of the world's greatest circuits under the Ecurie France banner, triumphing at the Nurburgring 1000kms, Trophee du Cognac and on home ground at Magny-Cours, as well as Greder's Targa Florio triumph. One of the most original GT40s in existence, it is currently being offered for sale in Fiskens' London showrooms.