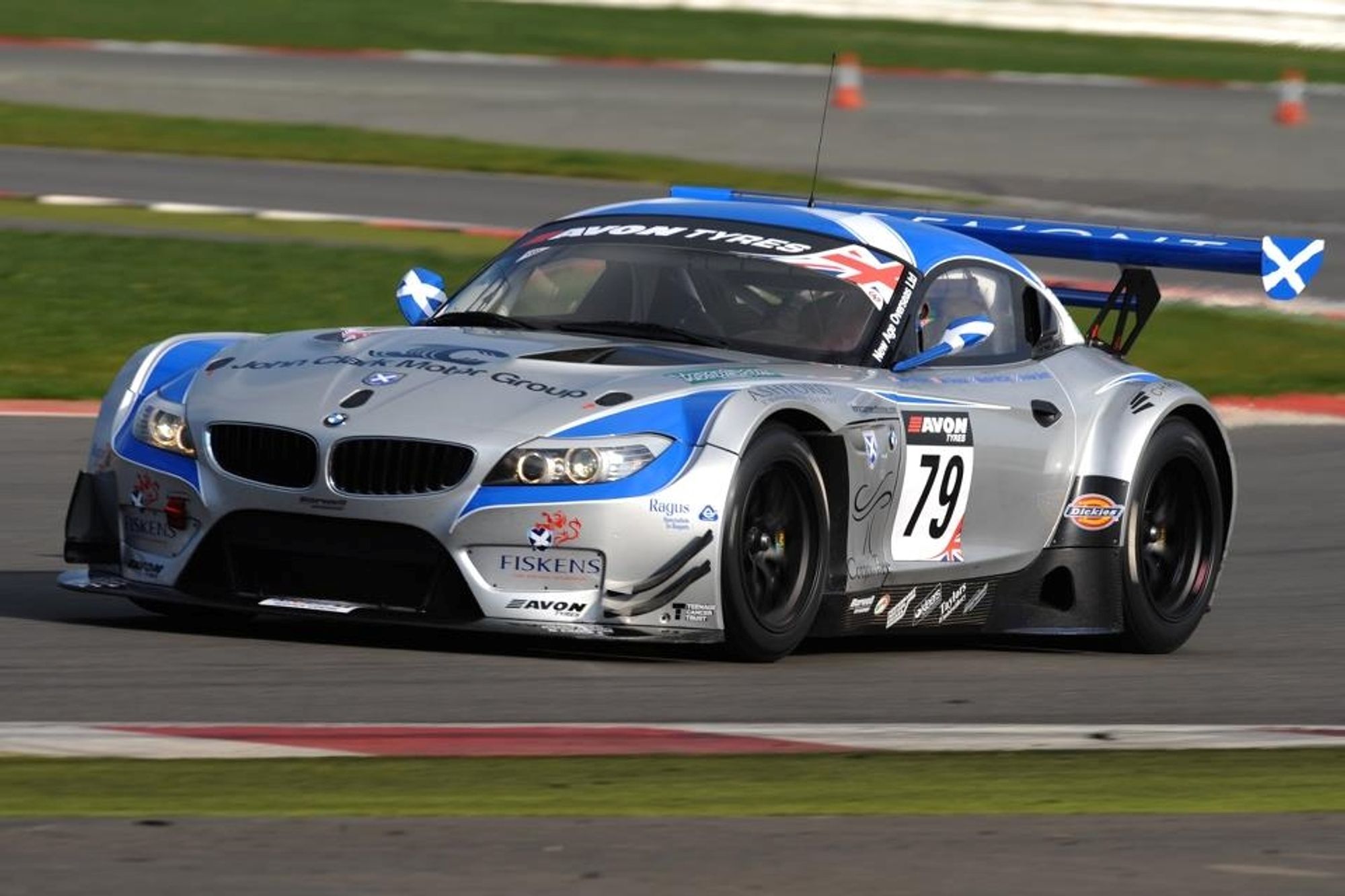 Fiskens, London's foremost historic automobile specialists, will team-up with sportscar racing legends Ecurie Ecosse in 2012 after agreeing a deal to sponsor the Scottish outfit's return to full-time competition.
The partnership will see Fiskens' insignia appear on Ecurie Ecosse's new BMW Z4 GT3, driver overalls and team apparel as the revived squad launches a dual assault on the British GT Championship and pan-European Blancpain Endurance Series.
London-based Fiskens boast strong links with historic and modern day motor sport. Managing director Gregor Fisken has enjoyed a successful racing career at the wheel of classic and contemporary machinery, contesting four Le Mans 24 Hours and more recently enjoying a race-winning 2011 season in British GT.
In fact Fisken is no stranger to the Ecosse squad having tackled a selection of blue riband races for the team, recording a particularly memorable class podium at the Nurburgring 24 Hours in 2002.
Moreover, a number of Ecosse cars have gone on sale at Fiskens' Kensington Mews showroom in recent years, with a 1965 Ecurie Ecosse Tojeiro - piloted by F1 legend Sir Jackie Stewart - and a 1985 'Henry' Ecosse Ford C2 currently on-site.
Ecosse's return to full-time competition in 2012 opens the next chapter on a story that began over half a century ago. During an incredibly successful and varied history the outfit has scored two outright victories at the iconic Le Mans 24 Hours, claimed the 1986 C2 World Sportscar Championship and enjoyed a clutch of wins on their way to the 1995 British Touring Car title.
What's more, the team hold the enviable distinction of having fielded every Scottish Formula 1 race winner, including three-time world champion Stewart and the late great Jim Clark.
"I am immensely proud that Fiskens will be associated with Ecurie Ecosse's return to international motor sport," commented Gregor Fisken. "As a Scotsman and a racing enthusiast I have always been a tremendous fan of the team and am thrilled to be involved with the next chapter of their history.
"Like Fiskens, Ecurie Ecosse draws inspiration from the triumphs of the past to build for the future. We are pleased to be partnering with a team of their calibre."
"It's great to have Fiskens on board as a sponsor for the 2012 campaign," added Ecurie Ecosse team boss Hugh McCaig. "As a racer himself Gregor knows how crucial good partners are to a competitive programme, and we believe we've added a real gem in Fiskens. We are thrilled that they will join us on what we hope to be a successful year's racing."
Ecurie Ecosse begin their season at Oulton Park (April 7-9) with the opening round of the British GT Championship. The following weekend they travel to legendary Italian circuit Monza where the Blancpain Endurance Series begins its 2012 campaign.