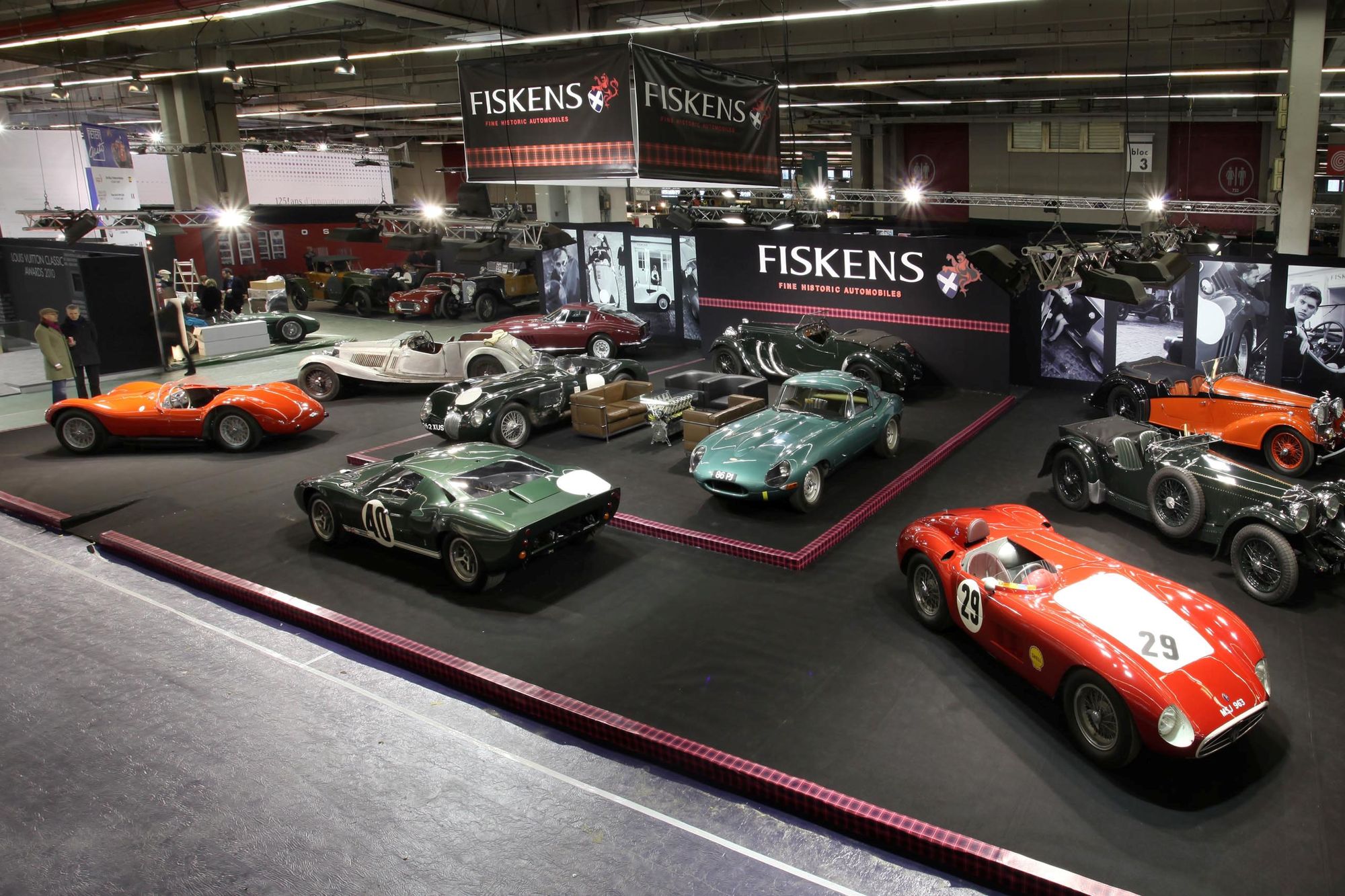 Fiskens, London's foremost historic automobile specialists, invite you to attend the unveiling of a truly astonishing selection of new additions to their inventory at Retromobile Auto Show in Paris next Wednesday (February 1).
The Kensington-based company are joined by French racing icon Olivier Panis, a veteran of over 150 grands prix who sealed his place in motor sport folklore by triumphing on the streets of Monaco in 1996. He will be on hand to take the wraps off a trio of groundbreaking French racing cars that span a full eight decades of competition.
Two of these made their names on the grand prix circuit at opposite ends of the century, yet they share remarkable similarities: each was a pioneer of its era, Leviathan like in sheer power, and both were amongst the last of their kind, with rule changes capping the grunt of subsequent machinery.
The elder represents a Behemoth of the pre-Great War era, a time when racing cars were so powerful teams hired aviators, men of incredible bravery and skill, to handle their controls. The newer model emerged from an age when grand prix racing was a hotbed of innovation and technical exploration, with cars unbridled in their pursuit of power.
The trio is completed by an iconic sixties sports car that would dominate the most famous race of them all - the Le Mans 24 Hours - and in doing so join the pantheon of iconic racing competitors.
And with Panis representing the most recent Frenchman to climb atop a grand prix rostrum, Fiskens' stand will provide a panorama of the country's motor racing heritage.
Also present on the stand, and underlining their showroom's strikingly varied stocklist, will be a trio of pre-war British automobiles, one a works la Sarthe entry and all remarkably true to their original build. They are joined by some exceptionally rare Italian vehicles, along with two of the truly great sports racers to emerge from Italy and Britain during the fifties.
"I'm hugely excited about what we have in store for Retromobile," commented Gregor Fisken. "It's a superb collection of cars, one that needs to be seen up close to be truly appreciated.
"These are pieces of automotive history, studies in the art of engineering that span the breadth of its incredible rate of development through the twentieth century. I cannot wait for the covers to be taken off on Wednesday morning and am sure that all present will be thoroughly taken aback by what lies underneath."
The unveil will take place on Fiskens' stand (J91, Hall 3) at 10am on the opening day of this year's Retromobile (Wednesday, February 1), which is housed at Paris' Porte de Versailles.
Retromobile public opening times
Wednesday February 1: 11am - 10pm
Thursday February 2: 10am - 7pm
Friday February 3: 10am - 10pm
Saturday February 4: 10am - 7pm
Sunday February 5: 10am - 7 pm