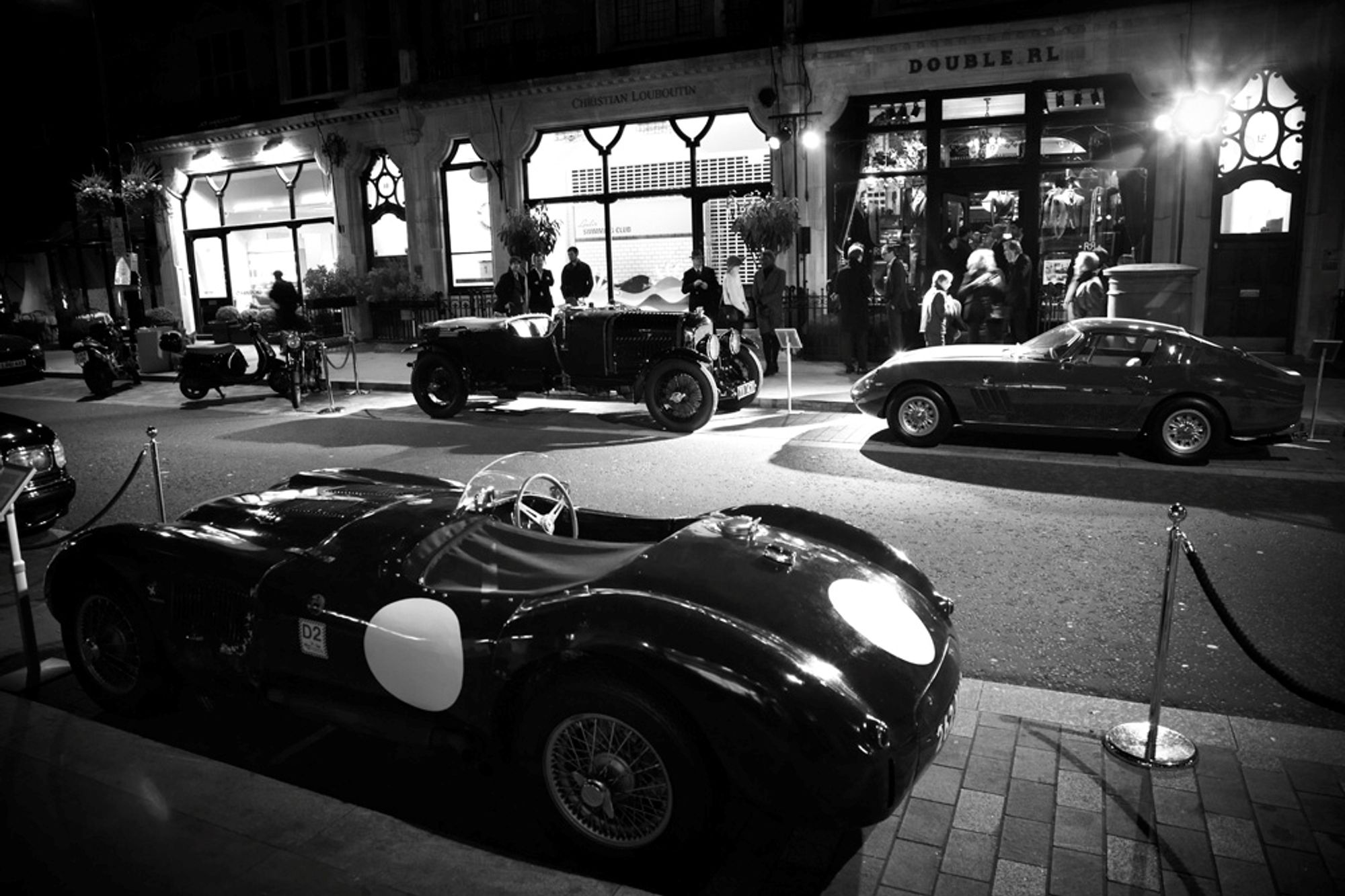 Fiskens, London's foremost historic automobile specialist, swapped the cobbled streets of their Kensington Mews for one of the capital's chicest boutiques last week (January 12) as they co-hosted a private exhibition of stunning work by renowned photographer Nick Clements.
Overseen in conjunction with RRL, fashion icon Ralph Lauren's vintage-inspired lifestyle range, the exclusive event took place at the brand's recently opened store on Kensington's Mount Street. Situated just a short distance from Fiskens' own Queens Gate Place Mews, it provided suitably stylish surroundings in which to display the photographer's classic aesthetic work.
Clements was the man charged with capturing the unique history of the Mews and the celebrated cars it houses when Fiskens commissioned him to produce a series of promotional stills. The fabled street evolved from bustling royal stables into a hive of activity for some of Britain's most celebrated privateer motor racers. The resulting images evoked the gloriously storied past of the Mews, which Fiskens proudly continue to uphold.
Shortly after his work on the now-famous series Clements was personally hired by Ralph Lauren to shoot the new RRL collection. Last week's exhibition combined the London-based photographer's automotive and fashion images, the latter of which were shot at Lauren's own ranch.
Meanwhile examples of a rather different kind of artwork were displayed outside the exhibition, with items from Fiskens' current inventory – specifically a 1928 Bentley 4 ½ Litre, 1953 Jaguar C-Type and 1965 Ferrari 275 GTB – on show in front of the boutique.
"We are great fans of Nick so were thrilled to act as co-hosts," commented Managing Director Gregor Fisken. "Similarly, we have a deep appreciation for the RRL brand, and so to collaborate with them was an absolute pleasure.
"Nick's work is truly stunning. He captured the history of both the Mews and our inventory with some wonderfully evocative photographs, a skill he brings to all of his shoots regardless of subject matter. It's fair to say that no one is able to conjure the classic feel quite like him."
"Fiskens, Ralph Lauren and my own work, as represented in Men's File, share three major components: enthusiasm, an intense interest in style and a love for what we do," added Clements. "As such I was delighted to have them co-host this exhibition.
"To enjoy the best results it is crucial to work alongside people whose approach is similar to your own, and in these two companies I have found just that sort of synergy."