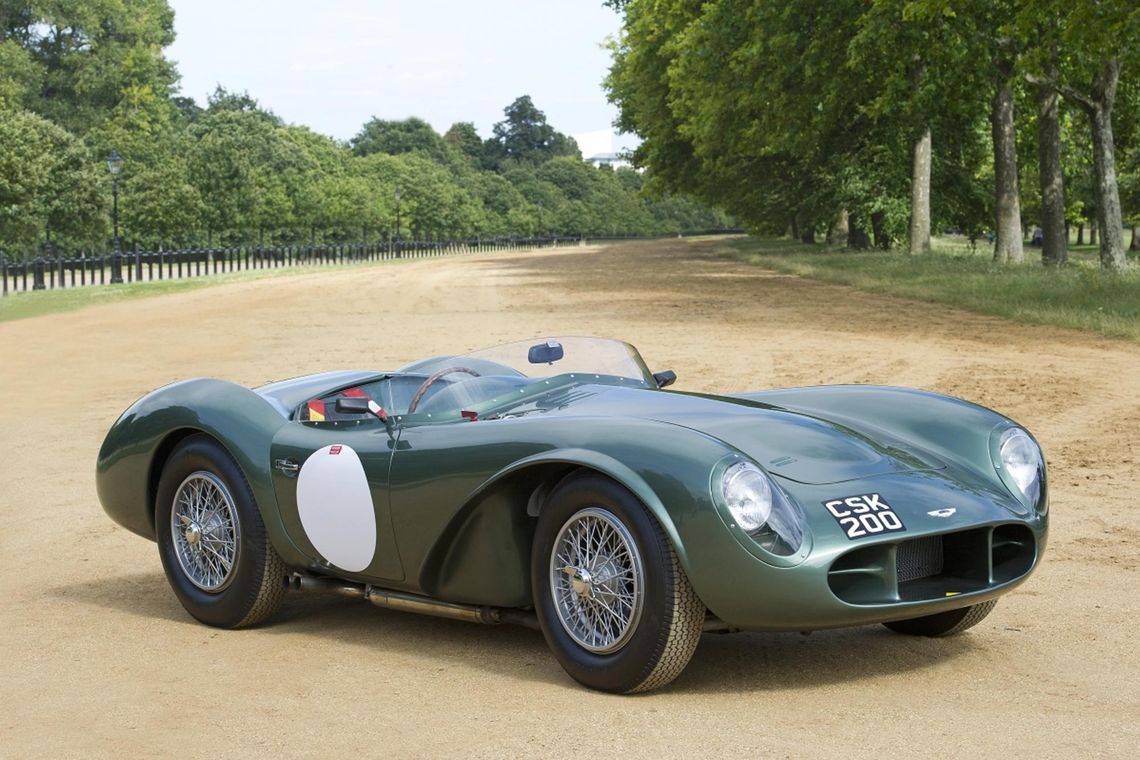 14 Queens Gate Place Mews, London, SW7 5BQ
Phone
+44 (0)20 7584 3503
E-mail
cars@fiskens.com
1956 Aston Martin DB3S
The famed DB3S 'works' cars are among the rarest and most desirable of all the sport racing cars from the golden era of Fifties motor racing.
Only 11 factory team cars were built for competition use with chassis 11 being the last built by the competition department. Not content with racing a production DB3S and desperate to acquire a works car, it was supplied to the up and coming young American Rod Carveth, who used his friendship with the legendary team manager John Wyer to secure chassis 11. Carveth himself flew to England and stayed at the works in Feltham for two weeks to 'help' with the assembly of his new race car. It was painted black and delivered to him in California in mid-August 1957 with his first event at Elkhart Lake in September, sharing the driving with previous Watkins Glen winner George Constantine.
Carveth raced extensively throughout the rest of the season at Watkins Glen, Bridgehampton, Palm Springs and Laguna Seca before sustaining an accident at Nassau when 3S/11 was sent back to the factory for repair. He continued to race in 1958 and in the Autumn of 1959 took the car to Australia, competing at Bathurst, Orange, Fisherman's Bend and Mount Panorama scoring an outright victory and four class wins! On his return to California, the Aston was sold to Ed Leslie and Rod purchased the ex-works Ferrari 250 Testa Rossa, chassis 0666 TR to continue his racing exploits.
Now in the same ownership for three decades, this DB3S regularly attends events all Europe including The Mille Miglia, The Goodwood Revival, Monaco Historics and Le Mans Classic. A well known, well maintained example of the very desirable Aston Martin DB3S, chassis 11 is ready for competitive action in the hands of its new owner.
Sold