The Famous Ferrari 275 GTB Competizione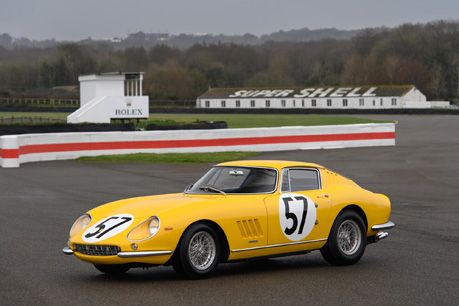 Showcased on the Fiskens Stand at Retromobile 2020 for the first time since completing a full restoration by Ferrari Classiche, we invited Sam Hancock to take 09027 to Goodwood. Here is Sam's full film and brochure featuring the famous 1966 Le Mans warrior as he and renowned Ferrari historian Keith Bluemel tell the story behind this incredibly rare, full competition super lightweight GT homologation speciale.
Sit back, relax and enjoy this Fiskens production!
Click here to view our Ferrari 275 GTB Competizione video
Click here to view the Ferrari 275 GTB Competizione Booklet
Presented by: Sam Hancock
Photography: Tim Scott
With thanks to Ferrari Historian Keith Bluemel