Rétromobile 2020: Fiskens has arrived in Paris!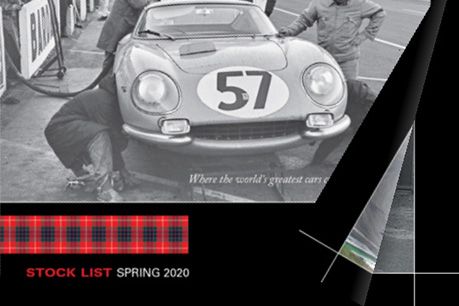 This evening we are delighted to launch our 2020 collection here at Salon Retromobile in Paris. The ultimate Season opener, classic motoring enthusiasts come from far and wide to attend this fantastic automotive event. Every year, thanks to our loyal clients, we bring a truly remarkable selection of cars and this year we believe the line up is our best to date!
Please find our brochure below which shows some of the most desirable and prestigious motor cars in the world with incredible histories ranging from a 1925 Olympia show car to an iconic racer with Le Mans 66 competition history.
Click here to view our Spring 2020 Stock List
This week we look forward to welcoming many of you to our stand located in pavilion 1, number MO63. For those of you not able to attend Retromobile this year, we will be keeping you updated throughout the show on social media. There is also an open invitation to visit us at the Mews upon our return on Wednesday 12thFebruary. For more information about Fiskens and to view our exciting selection of stock, please visit: www.fiskens.com